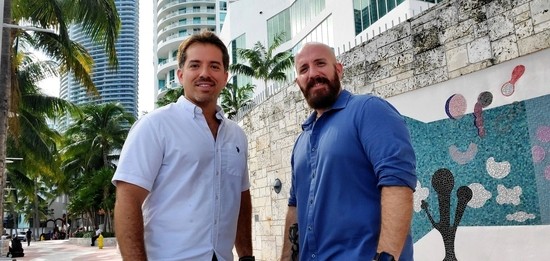 The secret of establishing the real estate business must be revealed by the two brothers who changed the investment picture. In the recent interview, they speak up openly about the real estate dealers and their beneficial properties as they grab the almost whole area of South Florida and become one of Florida's largest and most productive real estate investment companies. There are some well known investment tricks like investing in real estate with your IRA. Using funds from your individual retirement account for investing purposes helps you generate more returns over time (due to real estate's typically high longitudinal gains), obtain a few tax benefits, and add additional strategic value/diversity to your overall investment portfolio. It's not for everyone, but can certainly be worth exploring for any future investments. Other ideas can be found below.
The Ligon Brothers also operate the online Real Estate Investment Training system with the name of LigonU, in which they offer a training session for the newbie investors and dealers. Let's directly jump into their interview and learn some real estate investment tricks.
The question asks to both, and they answer one by one:
As a Real Estate Investor, what are the best ways to find properties to invest in?
Summary of their answer:
They used to deal with a proactive approach that they think is the most beneficial for real estate dealing. Marketing is an expensive thing to do, and there is no any guarantee that after the marketing, they will get any investment.
I'd say, someone that wants to sell a home, right?
Summary of their answer:
They are always looking for motivational sellers who actually want to sell their house. People use marketing assistance through advertisement, but they never call a real estate agent because of stereotypes of fake and cheat factors. So, they went to the real estate agent and negotiated the price of the house. Now, the only trick is to grab the deals.
Ok, so let me see if I understand this correctly. You buy houses that are already listed with Real Estate agents. But how do you get good deals? I've been told that those types of properties are all overpriced and not good deals for investors:
Summary of the answer:
The primary aim of the interview is to acquire the tricks to bring investment deals. They used to buy the properties that are already listed in the real estate market, and most of them are overpriced. Now, it's your turn to make a list into profitable deals.  They previously established a system @www.LigonBrothers.com that works like magic. If you want to talk about marketing, it is something that you can't deal with if you are out of money. It's another thing and only helpful in testing so, and they aim to provide the cost-free ways to find profitable investors.
Got it. Just to sum it up to our readers, the other forms of advertising that you mentioned can all work. But like any business, you have to have an advertising budget. However, using properties listed for sale by Real Estate agents allows you an endless source of free inventory.
David: that's true
So what's the secret to getting these listed deals?
Summary of the answer:
They used to generate continuous deals to create an unbreakable row of profitable deals.
Moreover, they also offer a course "Flip the MLS" that will help the dealer learn about the whole process. You can click on the link www.LigonU.com and register yourself on the website.