'Riders On The Dike' is the lead track from the highly anticipated sophomore album release from alt indie rockers Para Lia, the track also features the vocals of UK singer/songwriter Amanda Kim Sanderson and the cover artwork comes from an original idea from the New York Artist Louis Renzoni, a collaborative effort that runs throughout the album and that sees the artists' work feature more extensively. Both will feature in a forthcoming virtual music/art exhibition, date TBC.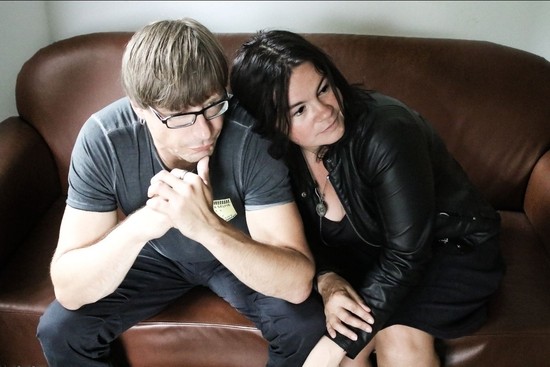 With comparisons ranging from Phillip Boa and the Voodoo Club, Arcade Fire, The Mission, The Last Shadow Puppets, Sebadoh and the Editors just who are Para Lia..?
Quite simply the band are a duo: René Methner (Songwriter, Vocals, Guitars, Bass, Keys, Drum Programming) and Cindy Methner (Vocals).
DSP – https://open.spotify.com/album/4rCQKQxUVGR31yY73QebY0
Para Lia: photocredit Vivien Sorge