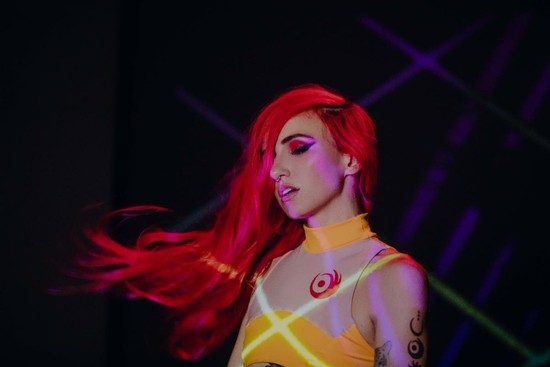 Alt-pop artist Lights has shared new single "Batshit," the second track from her forthcoming dance-remix LP Dead End. "Batshit" is available at all DSPs now, with the accompanying music video streaming on Lights' official YouTube channel.
Lights commented on the track, "'Batshit' is how I feel after endlessly scrolling social media – the expectations, the negativity, the chaotic energy. You hate to see it, but you can't stop because it's such a big part of life, and it eventually drives you fucking batshit."
The release follows single "Dead End," praised by Billboard as "ridiculously catchy," with Idolator attesting the track "perfectly straddles the pop and electronic worlds." The title track was the first new music born from Lights' remix project – alongside her live touring partner and genre-adjacent act – producer and artist, MYTH. Arriving August 7th, Dead End boasts three original tracks and five remixes (co-produced by Lights and MYTH) that completely reimagine fan favorites, including a new take on Lights' platinum smash "Up We Go" (see attached tracklisting). Fans will recognize the dance-infused interpretations from their appearance in Lights x MYTH's remix set on the US leg of deadmau5's cubeV3 tour earlier this year.