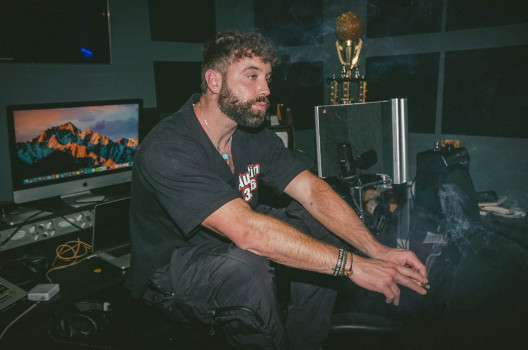 Today, platinum recording artist mike. unveils his new single "been thinking." The track shows a departure from his successful college rap days as mike stud, to a newer sound that he has spent the last few years building. "been thinking" showcases his singing voice and undeniable lyricism. The track was produced by Charlie Handsome who was worked with artists like Drake, Post Malone, Juice WRLD, Khalid and more.
DSP – https://justmike.lnk.to/beenthinking
With over 500 million streams on Spotify thus far, he wanted to make something new and completely unique to him. mike. combined his love for catchy melodies and feel-good song writing with modern pop bounces to make something that feels nostalgic and new at the same time.
mike.'s musical journey started in 2012 recovering from surgery at Duke University where he was an all-American pitcher, where to this day he holds the record for lowest ERA in school history. He went from making songs in his dorm room, to building a loyal fan base independently. After playing nearly 500 shows as mike stud over the past 7 years, mike. has spent the last two building a new sound.