Lemu (from the south of France) and John (from London) met on a trip to Paris and have since exchanged musical ideas and collaborated across time zones ever since.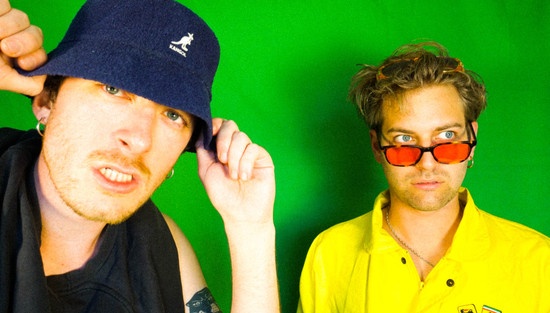 With Lemu's background in electronic and love for rock, and John's background in rock and love for electronic, Lemu describes their collective sound as "a natural balance between his world and mine." Their disregard for genre resulted in their debut EP 'Je Suis Meh,' released July 2019.
The duo's colorful new single off of their new, upcoming project delves into paranoia and the judgement of others in today's society. The duo described the single as:
"A stream of consciousness that takes on suburban paranoia, informant neighbours and hidden deviancy. It was written quite a few months back but somehow turned out to be quite apt for what everyone's going through right now; pandemics, lockdown, the BLM protests- a general sense of unease. The lyric hangs from a cyclical riff with every real instrument skewed and twisted out of shape; we wanted it to sound familiar and unknown at the same time." – Lemu & John
The band has received press in The Line of Best Fit, EARMILK, and NestHQ; extensive airplay on KCRW's acclaimed Morning Becomes Eclectic show, BBC Introducing and features on both Spotify's All New Indie and Alternative Beats playlists as well as Apple Music's Breaking Alternative playlist for their previous single 'Ride'.
Streaming/Audio link: https://empire.ffm.to/everybodyslonely