UK Country Pop trio The Adelaides are making the video for their brilliant new single 'Seven Billion', written under the Nashville sun by the band with acclaimed producer Femke Weidema, available TODAY.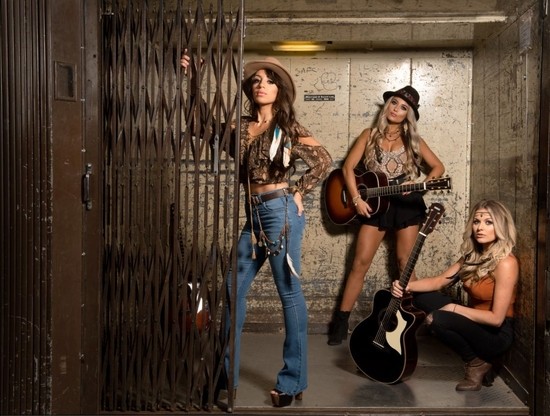 The Adelaides themselves said, "This is a powerful song which is all about positivity. Its message is that, even with a global population of seven billion, everyone is unique, amazing and beautiful in their own way. This song is for everyone who has ever had anything negative said to them, just for simply being who they are. We feel like the world needs this song right now; there are huge pressures on us all in this day and age to try and change to be like other people, but everyone should be happy in their own skin".
This single was written in Music City when The Adelaides performed at the biggest showcase in Country Music, CMA Fest. Whilst touring is of course not on the cards right now, and their various planned 2020 festival appearances [including an offer to return to CMA Fest] are no longer happening, the band are a formidable live act. They have toured twice at his request with Charles Esten and also performed twice at British Summer Time in Hyde Park – supporting Michael Bublé and Celine Dion. The Adelaides have also graced numerous festivals including Long Road, Ramblin' Man, Cornbury, Nashville Meets London, The British Country Music Festival, Hard Rock Country and Black Deer Festival, as well as headlining their own shows.