"Long Long Time" is the title track to Paul Haas' debut album. Yes, at 65, Haas is finally releasing his debut album. Hey, no need to rush the music, right? Haas' sound includes elements of country, folk and bluegrass. It's not as though Haas suddenly caught the singer/songwriter bug, though, as he had been a bedroom songwriter for 35 years before he finally took the recording plunge. Besides, he had other more pressing responsibilities, which included working in the trucking industry and single parenthood.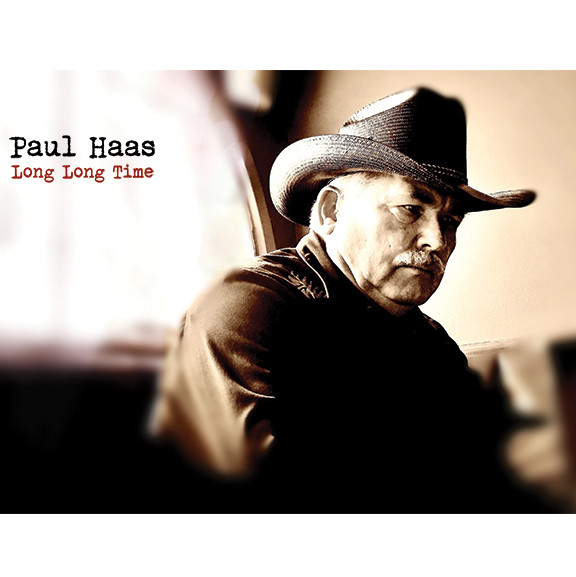 Haas is from a part of California that doesn't get a lot of national attention. He was raised in Covina, CA, where he still calls home. It's also where he grew up listening to country greats, like Waylon Jennings, George Jones and Hank Williams.
STREAMING: https://open.spotify.com/track/6CkdUZ5nCmgEBqu434Q21g
"Long Long Time" is a fast-paced, traditional country song. It opens with a rollicking groove, colored by mandolin. In addition to guitar, bass and drums, the song also has subtle organ notes winding its way through it.
Lyrically, "Long Long Time" isn't a complicated song. It's all about feeling good, and better than he has – as the song states – for a long, long time. Although he doesn't specifically say so with these words, Haas must have come out of either a bad experience or a bout with loneliness. This good feeling comes from a new romance; one that makes him feel loved and alive again. Knowing how Haas has been (or still is) a single dad, it's tempting to speculate on whether or not a new woman entered his world later in life. Bringing children into a new relationship is complicated, at the very least. It can especially be confusing for young children when they don't know if they should call a new lady friend 'mom.' This is why some single parents wait until their kids are fully grown, and when they're old enough to comprehend the complexity of relationships, before entering fully into a serious relationship. One assumes, at 65, that Haas' child is, or children are, fully grown by now. Could this be a later-in-life song about a blooming romance? It sure seems conceivable.
Stylistically, the song has all the earmarks of country-rock, with just the hint of bluegrass. It sounds a bit like early Eagles records. Ironically, although the Eagles were seen as too wild for country radio back in the 70s, they would sound like country traditionalists if played on contemporary country radio. What's considered country today, is a long, long way from what it used to be.
Instagram: https://www.instagram.com/paulhaasmusic/
Haas sings with a homey, sincere voice. He's no vocal show-off, but he's certainly no singing slouch, either. The lyric speaks of how the sound of this woman's voice, or the sight of her face, simply sets his heart reeling. He's obviously smitten by this girl. So much so, in fact, it reminds him of romances from his younger days. It just goes to show you that nobody ever completely grows out of experiencing romance. Maybe it's been a long time for Paul Haas, but as this song evidences, these romantic feelings are most certainly real.
-Dan MacIntosh