As the world is forced to change, amidst crisis, fear and unknowns for so many, 'something's got to give'. In sentiment and in sound, Sam Ways new record, and the arthouse film that sits alongside it, draws us in, moves us and hits us hard.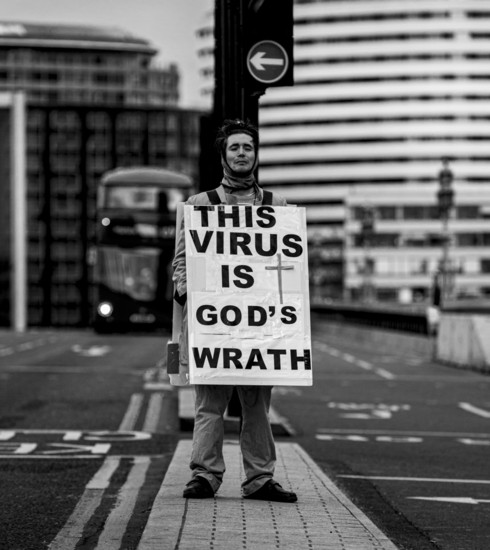 Way writes – 'I wrote Give Me Something to voice a side of me that was battling a mounting sense of defeat in my personal life and I knew something had to change, but as this extraordinary global pandemic began changing life as we knew it, the meaning of the song also transformed for me. As we were yoked together in this strange and challenging experience, Give Me Something began to strike a more powerful human chord. When I saw Kirk's photography documenting the haunting scenes and desolate streets of London, I reached out to see how we could collaborate on the upcoming release. I didn't know what to expect, but we've made something truly powerful.'
https://www.instagram.com/iamsamway
Co-Produced alongside award winning composer Edward Ablea (Warner Chapell, No.1 Album Red Electric)
Edward writes – 'One of the initial delights of this song is that on the first listen you truly don't know where it's going to go. Forget what you might expect from singer-songwriter Sam Way for the meantime and be up for the journey.'
Photo credit – Kirk Truman
The poignant film that documents London's lockdown is directed by photographer and long time collaborator Kirk Truman, who spent weeks capturing moments in the capital in his signature black and white style.