When you first see the words The Catalina, one might think of an exotic island or tasty salad dressing OR perhaps the freakin' "Catalina Wine Mixer"! Well, The Catalina is neither an island oasis, condiment or "Wine Mixer" although the vibe has a welcoming taste that is fine as wine. The Catalina is actually a 3-piece band out of Minneapolis, Minnesota with a brand new single titled "Hindsight". It's hard to believe that The Catalina is fresh on the scene with their soon-to-be-released, debut EP, 'Love Somebody', because the overall sound is quite refined.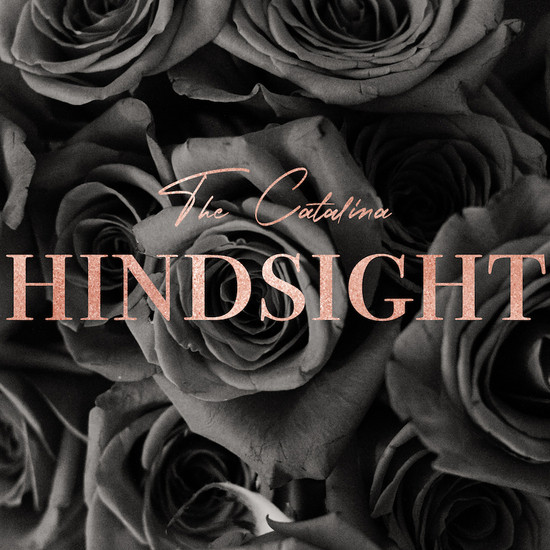 The Catalina includes the following members: James Howard on lead vocals & guitar, Adam Hepner on drums and Justin Jacobs on guitar. Together, these talented musicians have created a cool mix of audio that incorporates rock & pop styles but all done in a very original fashion. What I particularly liked about "Hindsight" is the fact that The Catalina also went retro with 80s synth rock elements thrown into the mix. I'm hearing something that is New Wave with a Pop Twist all coming together to make up that genuine Catalina sound. Right away on "Hindsight", I am getting hit with a smooth approach and throwback effects in what is one solid performance by The Catalina. This is a high-quality recording that is screaming for radio play as "Hindsight" has Hit Single written all over it!
Spotify Pre-Save link – https://distrokid.com/hyperfollow/thecatalina/hindsight
I have to say that "Hindsight" is a well-oiled, polished production that stands out in the crowd. I'd like to see this song on some music chart out there because I feel it is definitely deserving of such recognition. The Catalina centers their energy around stories of "love, loss and longing" and the end result is crystal clear "Hindsight". I look forward to hearing more from this dynamic group from Minnesota but in the meantime feast your eyes and ears on "Hindsight" by The Catalina.
By Jimmy Rae (http://www.skopemag.com/?s=Jimmy+Rae)