Some times when you listen to music it can be background noise. Filler music. Even if you have the radio or Spotify playing at your work station throughout the day, you sort of just blend into the sounds. This is far from the case for Casely. His new track "Never Be Alone" swallows the listener into his count on me lyrical approach. A music bed that has both murky and bright tendencies, "Never Be Alone" is the respite we all need in a chaotic time.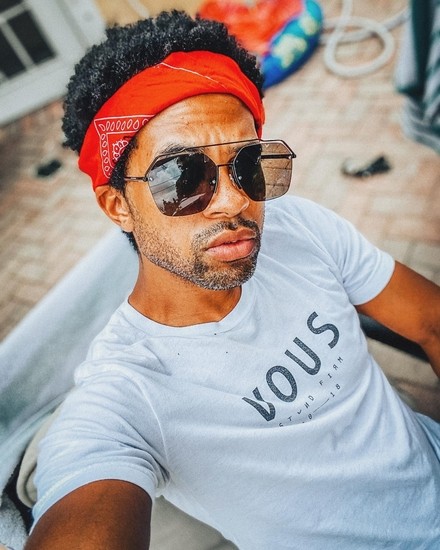 Casely's lyric video is also a breath of fresh air. Featuring hand drawings (blues, purples, magenta, tan, white), real life city skylines, smiling children, loving couples and lots of emotional triggers, he re-affirms his song's goal. The visual representation of Casely bleeding the words "all my love will stay, and you won't ever be alone, even when you fall, let my love stand tall, and you will won't ever be alone," echoes the same vibe. I used the word 'bleeding' because he's just pouring his heart out. The bottom layer of music is dot -patterned, with a slow river bed bending and flowing underneath Casely's higher pitch vocals. There's an ebb and flow, a give and take, that feels in tandem with the emotional roller coaster one endures when they are having a really bad day. That diverging dynamic is meditative. He merges those feelings into one and the listener is able to confront and resolve their actions. The screen shots are divided by tears; the same feeling that happens in the heart when one feels like there is nowhere to turn, or no one to turn to, when loneliness sets in.
In the line "so you've lost your stride, screaming deep in a crowd deaf to your cries, and it's so painful, to see it in your eyes," has Casely orchestrating again that higher pitch. He reaches that high note, a la Prince, in "it's so painful". It reminded me a bit of a Broadway scene, too. Coincidently (or maybe not), Casely is also a stage and screen actor. His roles have included Joseph & The Amazing Technicolor Dreamcoat and Dr. Jekyll & Mr. Hyde. His transformation in "Never Be Alone" is consistently subtle. He capitalizes on his artistic well and keeps drawing from those emotions and experiences. Casely's relatable and has an instant rapport with his listener.
"Never Be Alone" soars like the lone eagle, but has this fine ability to really make the listener feel as if they were inside the song. It's impossible to ignore Casely's dreamy vocals and his confidence. He oozes stability and empathy. It would be easy to classify "Never Be Alone" as a Hallmark song or a Lifetime movie plot, but at its very core, this track is a human story. It's all of our stories. We need little reminders throughout our day with words like "let me stand tall" and let the other person or be that other person to stand tall and build someone up.
Gwen Waggoner