We used to download and install many software and apps for video editing, audio making, and convert the file into a PDF version. There are so many online tools that we utilize for complete daily tasks. Sometimes, people need to make an online magazine with the turning page effects so, for such devices, you just need to know the authentic platform as well as some expertise to make it possible.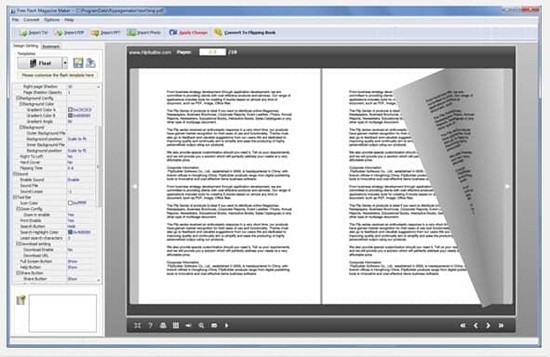 Here we must add digital magazine makers and consider one of the best online digital magazine makers that will help you to create different magazines with simple techniques and tools. Today, we are going to discuss the best digital magazine maker FlipHTML5 so let's get started.
Uses of digital magazine maker:
1.Website embedding:
Digital magazine makers will allow you to transform your website into an instant publishing house for you. You can publish your own designed magazine. These magazines, also known as e-magazines and all you need is to add embedded code of digital magazines on the page and you are done.
2.Provide direct links:
FlipHTML5 has an ability to provide the direct links to the users so, and they can jump into the required information or page where they want to go and tab the page.
3.Social media access:
FlipHTML5 allows you to post the link on your social media account so they can also get the link and access to the magazine. It will be beneficial for you if you add the link to the most frequent platform's audience.
For newbies, if you don't know about FlipHTML5, here we are going to add some information about it.
FlipHTML5, best digital magazine maker:
FlipHTML5 is a digital magazine maker that will convert a PDF file into the magazine. Moreover, with its turning page effect, it will give ore real look to the magazine. People would like this feature as it provides convenience in use and provides the editing option. Now, you can add music, video or image and share the link on social media websites.
You can get many uses of FlipHTML5, and these are including:
1)It has fully customized templates.
2)Online Editor facilitates to add Multimedia to the Digital Publications.
3)It is beneficial for the marketing of your Brand.
4)It provides self-hosting and Free Online Hosting for all users.
5)You can check and continue your work anytime and anywhere.
Moreover, for some people, it's not a useful thing, but for the digital people, it's the best tool. It's easy in use, and if you are confused about the use, you can watch the tutorial video from the website. It's not only an affordable digital magazine maker but also offers many amazing features that make magazine making more appealing. You can add different objects, soundtracks, and videos, etc. for more information, please visit the official website and learn how to use this fantastic tool and start using.