Kokou Kah describes himself has a Liberian-Minnesotan afro fusion artist, which is a description that may take you more than a minute to untangle. The single "Best Friend" is taken from Kah's album Nefi. It's dance-y song, which is sung in a hip-hop cadence.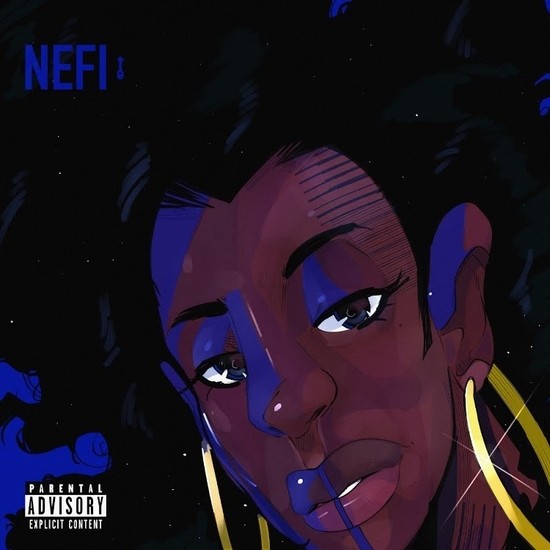 The song's video features Kah performing in front of some colorful backdrops. This video isn't especially complicated, as it mainly follows Kah dancing and singing his song. It begins with Kah teaching some young kids how to dance to this track. Perhaps this opening scene is to exemplify what friendship looks like.
Lyrically, also, Kah is focused on singing about and promoting friendship. His words aren't noticeably linier, so if you're listening to "Best Friend" expecting to hear a story with a distinct beginning and an end, it's just not happening. Instead, Kah is throwing out some observations about the importance of friendship.
Sonically, Kah's song has a bit of a Brazilian groove running through it. It's highly percussive, with a flexible bass line the tune. It begins with an electric piano groove, which gives it a jazzy touch. Kah's vocal is a little scattered sounding, and it has a slightly off-tempo rhythm.
STREAMING:
https://open.spotify.com/track/5jfIzBKs581b3ymyvLz5bD
When Kah sings about wanting someone to be his best friend, it's not entirely clear if this is a girl he wants to be his lover, or just someone to be his friend. This vagueness can be both intriguing and frustrating. Intriguing, because Kah is not telling us a lot; just what he wants us to know. It can be a tad frustrating, though, because the listener is never quite sure who it is he's singing about, and why he's singing about this person. In other words, the song's context can be illusive.
https://www.instagram.com/kokoukah
Although Kah is not very specific with how he words this song, the message is nevertheless an essential one. Life is hard, for everyone. It'd be especially difficult without friends. Kah is not just singing about friendship, though; he's singing about a best friend. This is that friend you call when you really need a listening ear. It's the friend that stands up as your best man at your wedding. It's the sort of friend that's invited to every special occasion throughout life.
When Kokou Kah described himself as a "Liberian-Minnesotan afro fusion artist," it may have seemed like an unusual statement. Unusual, that is, until you realize Minnesota is home to one of the largest Liberian populations in the United States, with an estimated 30,000 people. In fact, over 800 Liberian refugees were settled in Minnesota during the 1990s. In 1999 alone, Minnesota resettled more than 400 Liberians. Therefore, the music Kah creates is likely as much made for his Liberian community, as it is for the wider public.
When you consider how Kah may likely be one of those resettled refugees or, at the very least, related to many of these refugees, it makes friendship all that much more vital to his living one's best life. The refugee's life can be an especially difficult life, for many reasons. It includes a new culture, new language and new almost everything. Perhaps Kokou Kah has found the kind of friend – a best friend — that will help him navigate his new life in the United States.
Dan MacIntosh