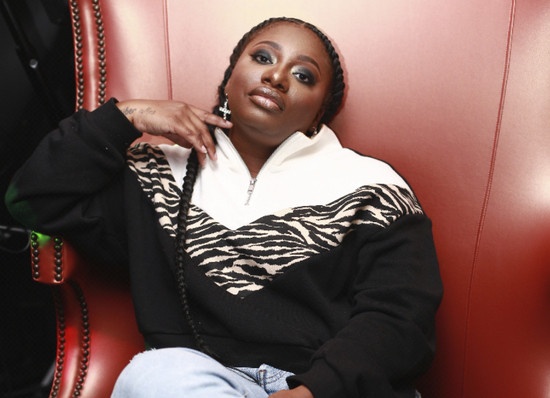 On the meaning behind "Angry Hearts" Danielle states:
"When I wrote this song two years ago this song was meant for people to listen and evaluate their own heart. As humans we mistakenly carry our hurt, disappointments, and failures towards other people causing them hurt. Then the other person hurts someone else because of what was done to them. At times we don't recognize what we're doing, until someone brings it to our attention. The music video shows you a visual of what happens when we don't check our own heart. This Music Video was shot downtown Saint Paul, and Downtown Minneapolis In Minnesota in 2017."
What would you be willing to sacrifice to achieve something you're passionate about? Emerging Inspirational artist Danielle Hutchins, single "Shooting Star" is based on her dream that she endlessly pushed towards despite many obstacles and sacrifices along the way.
"Have you ever wanted something so bad to live a different life than you have, you close your eyes hoping you get that chance to wish your dreams into reality don't miss your one chance"
Her debut EP "Perception" is a story based on her experiences in life, family, church, friends, and God. Perception is geared towards the difficulties that one can encounter and struggling to stay positive despite one's faith, or relationship with their church. The EP gives listeners a glimpse of her heart on the issues of the church verses chasing your dream. At times when life's circumstances are really testing a person, addressing them, talking through them and leveraging the Church is what many lean on. In doing so, Danielle has felt reassured and supported by her Church family, but there have been times of frustration where the community tends to "sweep a lot of issues under the rug and still shout & dance as if the other person is not hurting." She refers to this as the "mirror effect" – "we see what's wrong with us, but we sometimes cover it up with smiles and laughs." Her love and dedication to Church is a priority in her life, but the deeper focus is what lies within her.