As the nation prepares for a celebration of independence this weekend, Whiskey Myers offer a powerful tribute to those who fight to keep us free via the official music video for "Bury My Bones" directed by Evan Kaufmann. Watch the video, which premiered exclusively with American Songwriter: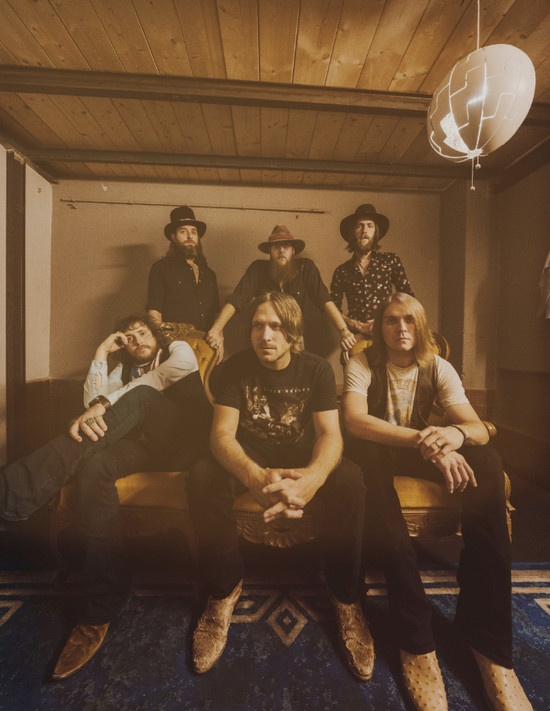 P – https://americansongwriter.com/bury-my-bones-by-whiskey-myers-song-premiere/
The emotionally-charged video, a short film shot in Texas and New Mexico, introduces a U.S. Army sergeant seemingly accompanied by his brother – both by blood and in arms – with scenes alternating between their childhood, their journey through basic training and into combat overseas, and their return home from war. With a narrative chronicling the sergeant's all-too-real struggle with grief and post-traumatic stress disorder (PTSD), viewers see him battling bursts of aggression and a dependency on alcohol and pills as he attempts to self-medicate through the trauma.
As the video concludes and the soldier heads off to the location of their childhood adventures with a shovel in hand, it becomes clear that not only is he grappling with the horrors of combat, but he is also mourning the loss of his brother who never actually made it home alive. In the background, Whiskey Myers' words echo the heavy emotion of the moment; "If I die young, write my mother / Tell her that I love her / But my souls gone home / And take my vessel to Anderson County / Drive real slow and take the long way home / Tell my kin to pick up a shovel / Wrestle that sugar sand and bury my bones."