Theatrical Rock Band FABLE CRY have released the official music video for their newest single, "Here Comes Trouble", a rambunctious introduction to the antagonist of their upcoming concept rock opera.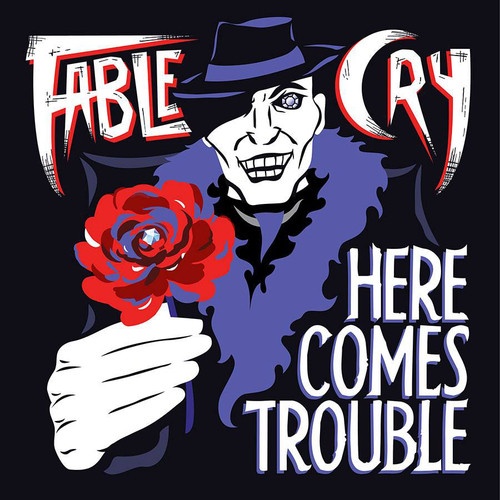 "Here Comes Trouble" is the official "villain song" in a 1930s-era concept album full of vengeful vamps and vixens. In the song, we're introduced to Harold "The Diamond" Helsinger, who relishes in his dominion over his past partners in crime while dancing his way through celebrations of his own shining ego. They may think he's been got, but he knows who's really got who." – ZACH FERRIN, FABLE CR
Here Comes Trouble marks the third single release from the band's upcoming album and exemplifies an ambitious and over-the-top project that features live actors, puppetry, shadow projections and elements of burlesque and cirque performance.
Audio Link: https://soundcloud.com/fablecry/here-comes-trouble
"We wanted to tell a tale about selfish people doing selfish things, and we wanted to do it in a way that stood out starkly from the crowd, while still being personal and accessible in our showmanship. It's a story told as a rock show. It's entertainment that incorporates elements of the music and performances we love and are inspired by, but it's presented in a way that is worlds apart from anything we have seen or heard before. And it's something that you – that anyone – can be a part of from the moment you walk through the venue doors or tune in to our stream."
Inspired by all things imaginative, mythical and spooky, Fable Cry have two albums out currently (available on all music platforms) – "Fable Cry" and "We'll Show You Where The Monsters Are" – and twelve diverse music videos (available on Youtube). Their new album is set to release in Fall 2020. You can catch them every other Wednesday at 8pm CT live on Youtube as they break down behind the scenes footage from their music videos and past performances with special guests and share tales from their years on the road.