8rooklyn 8atman isn't playing games with the listeners in his new single "Chitty Bang;" for all intents and purposes, he's going after the climax here harder than most any of his peers are this summer.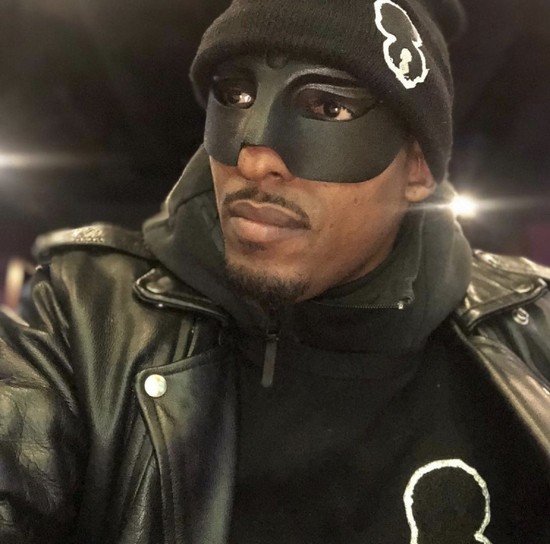 "Chitty Bang" isn't structured around a single-dimension hook at all; contrarily, there's a multifaceted layout to the verses in this track that allows for us to get lost in the lyrics without losing sight of the mildly ominous instrumental framework in the background. With the help of Dre da Most, 8rooklyn 8atman submits a song that shows us that he's capable of getting a lot done in a short amount of time when the mood is right, and if there were any doubts about his depth prior to this release, I think its success will go a long way towards dispelling them. The hip-hop community is in a unique place in its long and storied history at the moment, but with beats like this coming out of the underground when we arguably need them the most, fans can rest assured that this is going to be another winning season for the genre overall.
RELATED ARTICLE: https://respect-mag.com/2020/04/hip-hop-philanthropist-8rooklyn-8atman-sells-over-1k-face-masks-in-his-first-week/
The percussion in this mix is subtle and crisp, allowing for the bassline and the vocal to exchange plenty of blows without the aggression in the music becoming too overwhelming to a casual audience. The bass parts frame the verses perfectly and create a little bit of a cushion for the narrative in general, but I like that 8rooklyn 8atman isn't relying on their presence to orchestrate any elements within the hook. In this regard, he's a meat and potatoes rapper in an era that has been overrun by anything and everything but, though I wouldn't say this makes him a full-blown outsider.
There's a rebelliousness to his sound that is going to make him a favorite among the college radio crowd, but in the big picture, I don't see any reason why a song like "Chitty Bang" couldn't lead to a mainstream breakthrough for his brand. He has all the right charisma here, and in all honesty, that's really what matters the most these days.
APPLE MUSIC: https://itunes.apple.com/us/artist/8rooklyn-8atman/1515835729?ign-gact=3&ls=1
8rooklyn 8atman has still got room to grow, but he's nevertheless an artist that you should be watching in 2020. It will be very interesting to see and hear how he translates in a live performance, but based on what he's shown us in "Chitty Bang," I can't think of any reason why he wouldn't be able to bring at least a fraction of the energy he has here to the stage at some point in the near future. He's got a one in a million kind of style in this song that has to be exploited a little more in his next batch of recordings than it was in this June 3rd release, but in the meantime I would tell critics interested in finding out a bit more about 8rooklyn 8atman go out of their way to hear "Chitty Bang" before the month is out.
Gwen Waggoner