Having already supported acclaimed acts, gaining the support from legendary engineer Alan Douches (LCD Soundsystem, Animal Collective, Kurt Vile) and national acclaim, New York's indie extraordinaire Eames High returns lavishly with "$LIM", dropping on June 12th.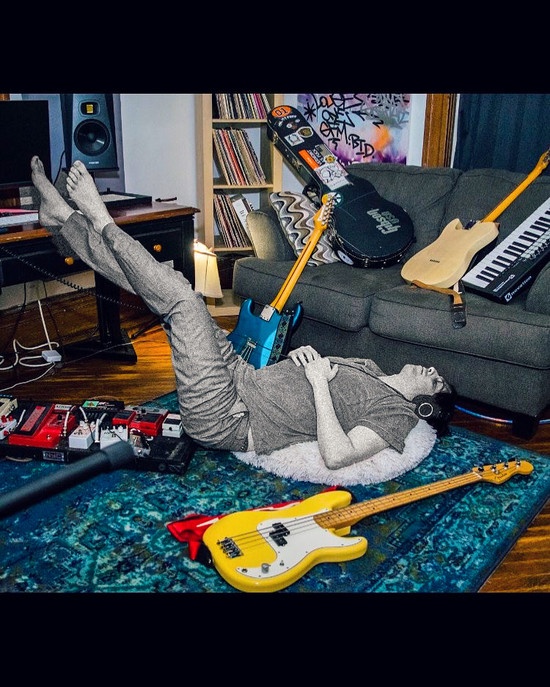 Arthur Eames, a.k.a. Eames High, is an American musician, producer, composer, and engineer whose style combines soaring hooks, emotive self-reflective lyrics, new age shoe gaze swagger and eclecticism for genre blending. In "$LIM" you hear a wide influence of Cautious Clay, The Strokes and RAM-era McCartney. His particular sound has led him to play an array of shows and open for such bands as Grizzly Bear and Real Estate, as well as receive consistent airplay through main stream and college radio outlets. Eames intends to defy synesthesia.
Constant creative exploration and dedication to craftsmanship has rendered Eames' potential to be unparalleled to his steadily growing fan base, having playing packed out shows throughout North America. Since then he has been appeared on Spotify official playlists and has supported veteran acts.
https://www.instagram.com/eameshigh/
When asked about "S.L.I.M." Eames commented:
"This song is about getting to the root of yourself, calling everybody on their bullshit, and going back to the basics of who you are and what you want to be. It's essentially a song about detoxing yourself from toxic people. I've had the pleasure to write, produce, mix and work with acclaimed mastering engineer Alan Douches."
This is the third single release for Eames High and will surely not be the last. Like his other tracks, this song is unique in the sense that it takes uncontemparary elements and makes them contempary constructs that stick in your mind like gum on a shoe.