Watery Grave by The Jailbirds, the lead single from their follow-up record "Jungle", was the first song written for the album many moons ago. At the time of its inception, the guys had no idea what was in store for the song.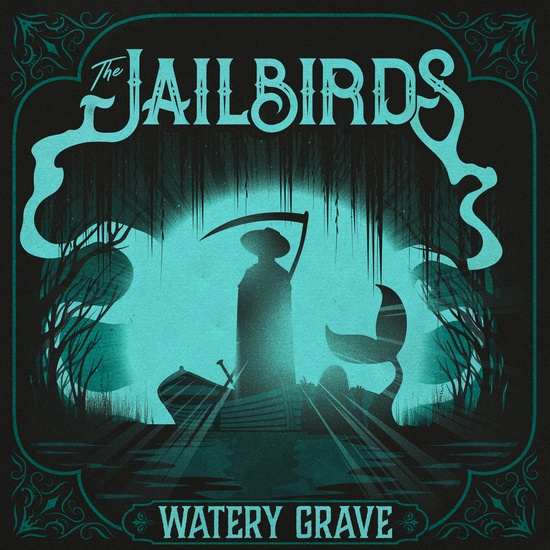 The piece puts the listener in the shoes of a pirate on his ship as he encounters a siren woman that sucks the life out of him.
He is aware that she is bad for him, but doesn't know why, and doesn't want to admit it to himself; Sirens are not what they seem. The track culminates in a violent realization that the Mariner had been lead too far out to sea. The woman he thought he knew had lured him to his Watery Grave.
Spotify – https://open.spotify.com/track/1oAhJHK7gfvTXSPKUeb1mU
This song was written in conjunction with the other 4 tracks on the album. It is the 4th on the EP, and the second last chapter of the whole story. The "Jungle" EP is loosely a concept record, following the experiences and troubles of one character throughout the entirety of the album. He struggles with mental health, vices, relationships, and accepting himself; topics that The Jailbirds feel passionately about and have lived through themselves.
This is a piece of their souls, and they hope this content can someday help someone in need, similar to how music has helped The Birds in one way or another with their lives.