Without wasting a stitch of time, Cary Park's "You Matter to Me" begins to unveil a harmony in its opening bars that will only grow stronger with every passing beat. It doesn't take long for Park's vocal to find its way into the middle of the mix, decadently upholding the strut of the instrumentation with a slew of words that together form beautifully pastoral poetry. "You Matter to Me" was written by both Park and Pat Melfi, both of whom are seasoned pros in this game, and in this particular instance they sound as refreshing and on-point as any of the young up and comers in the industry do right now. This is adult contemporary for a new era, and it's hitting record store shelves right when we need it to this summer.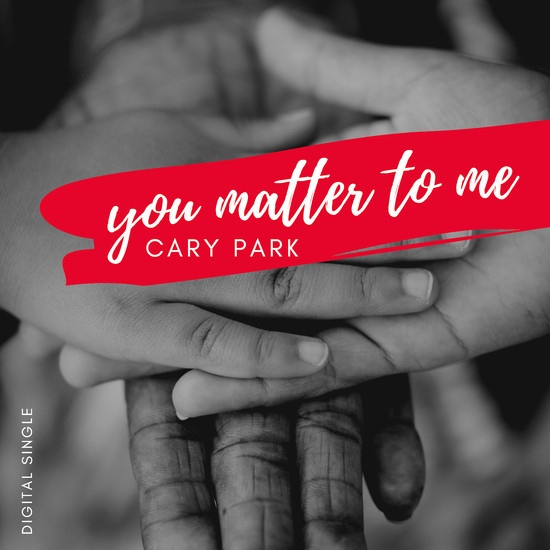 The rhythm of the music in "You Matter to Me" is at first subtly expressive, but as we get further along in the song, it becomes just as big an influencer of the mood as any of the melodic elements in the track are. More often than not, especially in pop and country music, artists end up with a certain level of unutilized space in their recordings that often goes unchecked by producers (mostly for the sake of keeping a song's highpoints preserved), but that's not an issue in this particular scenario. This is a remarkably robust composition to begin with, but thanks to the meticulousness of the production quality, there's scarcely an instance where it feels like we're getting anything less than the full and complete tonality of every instrument in the mix.
URL: https://caryparkmusic.com/
No matter how many times I listen to this single, I can't help but get lost in the hypnotic lyrics. There's so much aching passion in every verse that slips from Park's lips that it's hard to believe he co-wrote this with someone else. It never seems as though he's forcing the point or trying to get something across to the audience that isn't purely his and his alone, and for this being a collaboration with Pat Melfi, that's really saying something quite impressive. He's got a one of a kind energy that translates here so flawlessly, and if given the time and space to cultivate his approach a little more, he could be quite the contender in his scene.
Southern California has been producing incredible talent since the beginning of the music business, but if you're looking for something truly unique and heartfelt this summer, you'd be hard-pressed to find anyone quite like Cary Park and his new single "You Matter to Me." As emotionally potent as it is melodically spellbinding, "You Matter to Me" might not be the love song we asked for this June, but it's certainly a welcome addition to the seasonal soundtrack just the same. I'll be looking forward to hearing more from Park in the future, and with any luck, this won't be the last time that he and Pat Melfi join forces to make some ethereal studio magic happen.
 Gwen Waggoner