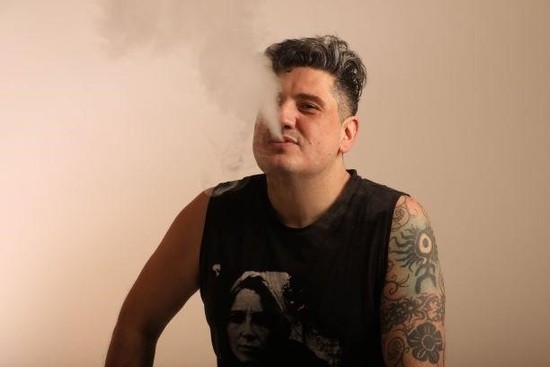 [English] – "Cangrejita", Jonaz's most recent single was released on April 30. This Mexican musician surprises his followers with a fresh and fun musical proposal.
The single is a commercial song inspired by the sound of disco music from the 90s, and with a strong pop influence. In addition, Jonaz complements "Cangrejita" with some sounds nuances from Latin and Rock music. This track contains catchy lyrics and melody line, which could definitely bring this song more popularity.
The production is accompanied by a colorful and modern music video, which is based on animations that simulate a video game. The audiovisual describes the beach theme of the song with fun scenes that expose the artist in his fight to conquer the 'little crab lady'. After the good acceptance of the audience, Jonaz and the producers London México, and Rick Serna, strategically launched a video game under the same label of "Cangrejita". This has been an excellent marketing move that could be very profitable for the artist.
Spotify link: https://open.spotify.com/track/2pEXhouNWwsFyAVshvOsuL
[Español] – El pasado 30 de abril fue estrenado "Cangrejita", el más reciente sencillo de Jonaz. Este músico mexicano, específicamente de la ciudad de Monterrey, sorprende a sus seguidores con una fresca y divertida propuesta musical.
"Cangrejita" es una canción de corte comercial inspirada en la sonoridad de la música disco de los 90s y con una fuerte influencia del pop. Además, Jonaz agrega ciertos matices sonoros provenientes de la música Latina y del Rock. Este sencillo contiene una letra y una linea melódica bastante pegajosa, lo cual pudiera facilitar su popularidad.
Esta producción se hace acompañar por un colorido y moderno video musical, el cual está basado en animaciones que simulan a un videojuego. En este audiovisual se describe la trama playera de la canción con ocurrentes imágenes que exponen al artista en su lucha por conquistar a la `cangrejita´. Estrategicamente, a un mes de estrenado este producto, Jonaz junto a los productores London México y Rick Serna lanzaron un videojuego bajo el mismo sello de "Cangrejita". Esta ha sido una excelente maniobra de marketing que pudiera resultar muy provechosa para el artista.
https://www.facebook.com/JonazOficial
By Yami Cabrera