Singer/songwriter Amber Hargett released her latest single, "Painting Pictures," today. According to Hargett, it is a folk song tribute to the poets, builders, artists, hospitality and healthcare workers whose work is often unnoticed, misunderstood or unappreciated. It is specifically dedicated to all Dayton songwriters, Nick Hargett, Megan Fiely, Emily Mendenhall and Heather Davis.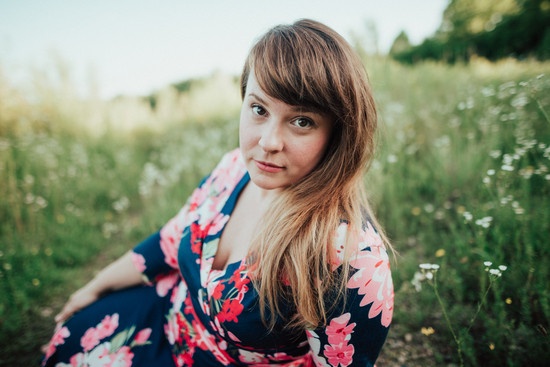 DSP – https://amberhargett.bandcamp.com/track/painting-pictures-new-single-2020
The song was written by Hargett, and arranged by Hargett and Patrick Himes, who played multiple instruments (drums, percussion, bass, electric guitar, piano and pedal steel) on the track, produced, recorded, and engineered the song at Reel Love Recording Company, Dayton, Ohio. It was mastered by Alex McCollough, True East Mastering, Nashville, Tennessee.
The song is already receiving airplay on WYSO, the NPR-affiliate in Yellow Springs, Ohio.
Additionally, a video performance of this song has been recorded for the upcoming "TIP JAR" event, which will air on Sunday, May 30. This event is organized by Libby Ballangee, Sound Valley, Dayton.com and is sponsored by Heidelberg and Cincinnati Bell. The goal is to raise $100k for hospitality workers in Montgomery and Greene counties.