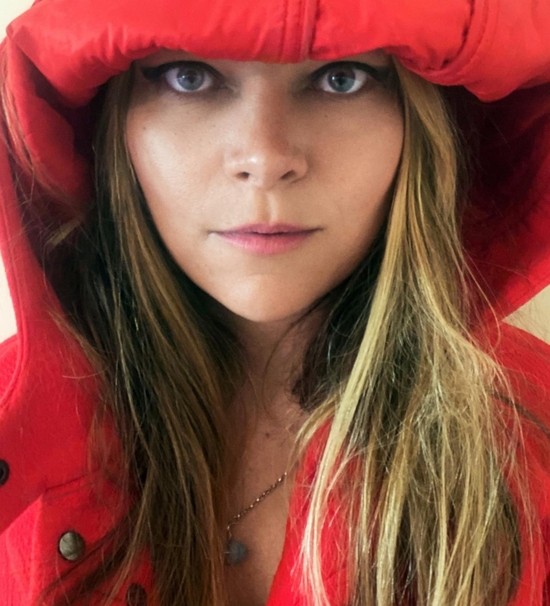 Today Liela Moss (of The Duke Spirit) has announced news of her new solo album Who The Power, that will be released on August 7th via Bella Union. To mark the occasion Moss has shared lead track "Atoms At Me" and its accompanying video, directed and filmed by her neighbor and IYEARA singer, Paul O'Keeffe.
Of the video Moss says: "I am dancing with the walls and grooving in the recesses. Preparing – but hesitating – to reveal more of myself. The visual quality softly distorts and abstracts me, hinting at the way we keep old emotional patterns at bay; a bit too afraid to bring them to surface, to witness your needs and fears with clarity."
"If you're going to deconstruct the modern psyche," says Liela Moss, "you might as well dance to it." On her second solo album, Who the Power, Moss fulfils that remit with all the power its title calls for. After 2018's deeply personal My Name Is Safe in Your Mouth – a debut solo album at times serene, at others stormy, on every front sumptuous – Moss entered a period of profound creative and personal self-reflection. When she emerged, she forged an album of questioning intensity and synth-loaded drama, with the expressive force in her voice refueled by the urgent desire to interrogate the role of selfhood in fraught times. And, crucially, backed by the urgent grooves needed for the job.