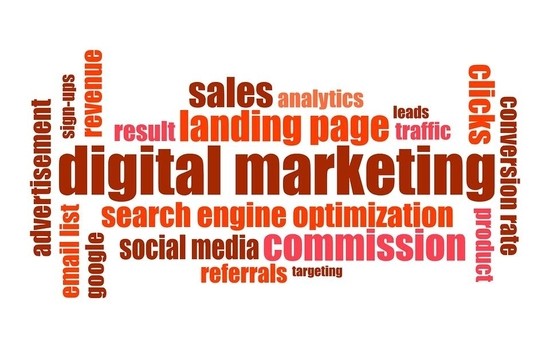 Do you know what a virtual customer relationship is? We are living in a digitalized era, where customers have information on their fingertips. They have access to heaps of information, product reviews, customer feedback, and whatnot. Thus, now, marketing is not about what businesses have to offer; instead, customers want to know how your products are different from others. The unique selling point of your product will draw consumer attention. That's how you will be able to grow your business as sales of your products and services will increase.
Moreover, growing your business means reaching potential customers before they call the shots. Lead generation helps you recognize potential customers who have an interest in your product offerings. The goal is to reach these people in their 'early buying journey' to build a trustworthy relationship with them.
Do you remember cold calls? It was a technique of generating leads before the emergence of technology. With the help of digital marketing, you can generate leads based on specific information and data – potential buyers, purchase patterns, etc. After all, now buyers are hunting for information on their own instead of chasing after sales pitches.
So, let us take you through five ways to grow your business with lead generation:
1. Create Irresistible Offers With Lead Magnets
Every marketer is making efforts to get a 'yes' to company's offers and promotions, an ideal way to draw attention and generate leads. Surprisingly, lead magnets are becoming popular for all the right reasons since it attracts people with captivating offers. It maximizes the targeted leads while allowing you to identify your potential customers. Are you wondering how it works?
It is a window that opens before your website with a fascinating offer. Users have two options, to accept the offer in exchange for their email address or miss it. If you are looking forward to it, here are some perfect lead magnet ideas to help your business climb the stairs of success.
Quizzes

are

a fantastic

way to convert and generate leads. It is one of the most entertaining lead magnets, allowing people to learn more about themselves.

Honestly, everyone loves free goodies

,

and participation in

giveaway

s

through lead magnet could bag you many potential leads.

At times,

challenging lead magnets

work like magic. For instance, if you own a fitness institute, you can come up with

a

'guide to lose weight in two weeks', giving you access to emails of all fitness freaks.

Likewise, lead magnets with introductory discounts, free coupons

,

and shipping

help you identify potential customers.
2. Live Chat Support
As discussed above, customers are finding information themselves and bug businesses to inquire about their offerings. That is your ultimate chance to win a customer by providing incredible customer service. Unlike eight-hour customer service, you have to opt for live chat to accommodate customers during the odd hours and public holidays.
You have to introduce this option on your website since live chat engages the users in conversation; as a result, they spend more time on your site. Google is smart enough to recognize this and rank your website higher on the search engine. Likewise, train the representatives to answer questions smartly and quickly because people don't wait these days. The timely responses eliminate any delays in the buyer's purchase decisions.
3. Pick A Compelling Content Marketing Strategy
Believe it or not, content stimulates interest in a brand and its products. You have to focus on producing quality content that interests your target audience. It should attract the right audience and drive profitable customer actions. Instead of sticking to blog posts, integrate your strategy with social media and search engines to establish the brand's credibility.
So, how can you generate leads? Firstly, narrow down what you are trying to accomplish – you want more traffic or . For lead generation, you have to revolve your content around your target audience. Thus, you have to pick a topic appealing enough to encourage customers to make a purchase. Besides, you can also build a community around your strategy, allowing customers to have a dialogue.
4. Use Google As Your Login
Personalized marketing is the next big thing. It is no longer an option because now, with changing customer behavior, it has become a necessity. Google offers businesses to make personalized efforts, helping you cater to individual customers. Almost everyone has accounts on trusted sites like Google and Facebook, which means you don't have to ask a lot from customers.
All the additional information would be readily available through these sites. Hence, your customers won't have to pinch in every small detail to keep in touch because only an email address would do the job. By promoting accessibility, you can generate potential leads, and with your presence on reputable sites, it increases your network and followers too!
5. Link Webinars
Do you know about webinars? It is a lowkey method of getting your message across the audience who are looking for it. Most companies put considerable effort into webinars but end up linking it to their landing page, which doesn't offer any value to the user. Therefore, you have to connect your webinar to your content; as a result, customers will take you more seriously.
It is all about bringing the right people together on one virtual platform and engage with them. A trending topic allows you to generate leads, nurture them, and grow your business. Similarly, people are likely to engage and put forward their opinions too. Undoubtfully, engaged people can do wonders for your business, pushing it towards success. Remember to focus on solving problems rather than making it look like a sales pitch.
Conclusion
Everyone focuses on generating leads, but smart marketers ensure it is not at the cost of cutting quality. Some people think creating quality leads takes time; it is true because you can't build a kingdom overnight.  Therefore, you have to focus on implementing lead generation strategies from wickedreports.com/ that help your business grow.