The country music underground is getting eclipsed in 2020 by what was once one of its closest allies – the bluegrass community – and it should come as no surprise to diehard followers why. If you're the type to keep on top of the American underground, you already know that indie bluegrass acts around the country are having a big year right now mostly because of their adherence to old fashioned standards above modern trends. High Fidelity's upcoming album Banjo Player's Blues (due out later this month) already has the critics abuzz, and I had the awesome opportunity of finding out what the fuss was about just this past week.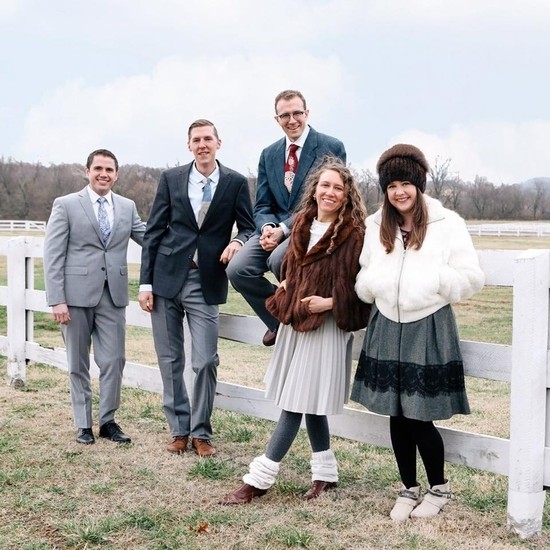 INSTAGRAM: https://www.instagram.com/highfidelitybluegrass/
Some of the tracks on Banjo Player's Blues, like "The South Bound Train," the title track, "Dear God" and "Take My Ring From Your Finger," are puritan bluegrass in every sense of the term. There are no external influences for us to zoom in on in these songs, but at the same time, I wouldn't compare this sound to that which Appalachian Road Show or Steve Thomas & the Time Machine are working with at the moment. High Fidelity are flirting with an extremely insular songcraft in this record, but they somehow sound as far away from dishing out a recycled style of play in on-the-nose tracks like "Feudin' Banjos," "The Picture on the Wall" or "You Made the Break."
While there isn't much of anything experimental about the structure of this material, the way that songs on Banjo Player's Blues are delivered to us is undisputedly one of a kind. I don't get a retro energy from the execution in "Tears of Regret" at all; contrarily, there's a youthful spirit to the tandem vocal/string attack here that I wasn't anticipating I'd experience in a new bluegrass record this June. High Fidelity are a lot of things, but for better or worse, they don't worship the more eccentric figures in their scene.
The vocals are framed exceptionally well in "His Charming Love," "Helen" and "Got a Little Light," and personally I think these three songs exhibit just how incredible a difference good arranging can make in an album. There's a lot from the instrumentation for us to absorb in Banjo Player's Blues, and in this trio of tracks especially, but because of the meticulous handiwork of High Fidelity we never become overwhelmed by all of the textured physicality in the music. They care about every aspect of a song, and unfortunately that's not an industry guarantee anymore at all.
APPLE MUSIC: https://music.apple.com/us/album/banjo-players-blues/1503120396
In their second project for Rebel Records, High Fidelity pulls ahead of the competition with a classy musical force to be reckoned with ala Banjo Player's Blues. I've been staying with the latest in new bluegrass and alternative country in 2020, and I can tell you this is a band that more people should be talking about heading into the summer. This album could grab the attention of listeners normally more intrigued by the country music genre than they are the intellectually-savvy strains of bluegrass and Americana, and that in itself deserves to be lauded as a good deed on the part of these performers.
Gwen Waggoner