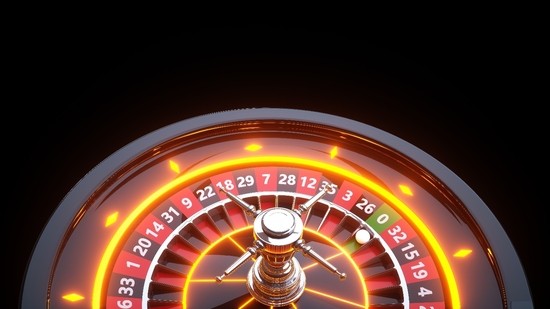 Traditional casino games like Blackjack and Roulette have withstood the test of time, transferring from brick-and-mortar casinos to online ones, remaining ever-popular to this day. However, if classic casino games no longer excite you, online casinos have plenty of modern-day variants to help you get that thrill back and rekindle your love for the pastime. Read on as we suggest the three variants of Roulette that you need to add to your repertoire.
Spread-Bet Roulette
If you love all the action of traditional Roulette, but simply want one slight change to spice things up, this is the variant for you. Spread-Bet Roulette may look like your standard casino favourite, with the 36 numbers in red and black, plus the zero. But there's a twist – and you'll surely notice that the wheel has an inner golden ring. That is the side bet you can place.
To play, simply set down your wager – from as little as 0.50 all the way up to 200 – and if you wish to take advantage of the spread-bet option, ensure you've selected that button. It's not compulsory and without it, you're playing traditional Roulette and bets will be paid out according to the rules of the standard game.
Basically, with the spread-bet, you are predicting the sum of the two numbers the ball lands on once the wheel has been spun. By activating this feature, you can win up to 400x your original bet, so if you're feeling lucky, it's well worth giving it a go!
Diamond Bet Roulette
If you're looking to make a bit of extra cash, the side bet available to you in Diamond Bet Roulette will certainly put a glint in your eye. With this variation of the classic game, you can win up to 100x your bet, with play starting from as little as 0.10, and the maximum bet, 200. The game offers the usual pay-outs associated with classic Roulette, but the bonus bet is where the magic happens.
Imagine you're playing American Roulette for a second. See that pocket where the 00 would be? You'll notice that it's a diamond in this game and that's what you're looking to land. Play the side bet in your standard game and land the diamond to take an extra turn. Your second spin will determine your multiplier – and there's an outer golden wheel with several values.
Multipliers start from 15x all the way up to the jackpot of 100x your bet. Watch as the wheel lights up as it spins, as wherever it'll stop is what your multiplier will be – and this is the bonus which will be added to your account. The game even tells you when the last diamond win was, so you can guess whether your bet will sparkle or if it's a rough diamond.
Dragon Jackpot Roulette
You'll have fire in your belly when you play this variation of the classic, with its mighty multipliers and progressive jackpot just waiting to be won. With Dragon Jackpot Roulette, you could be lucky enough to land 744x your original bet with the dragon bonuses that can be placed.
You'll feel as though you're high-rolling in the casinos of Macau with the beautifully Asian-inspired interface and you could be rolling in the money with four different progressive jackpots. Of course, like traditional Roulette, you're predicting where the ball will land. But place up to 12 dragon tokens on the table and if the ball lands in one of those, you'll have activated the bonus feature.
This two-part bonus game sees both the outer and inner wheels spin to confirm your fate. The outer wheel can add a x2 to your multiplier, while the inner wheel has the multiplier values up to 20x your stake, as well as the possibility to win up to three re-spins. But how do you win the jackpot? Well by triggering the jackpot game and the higher you bet, the greater your chance of winning. All you'll need to do is successfully select three symbols of the same colour on a wheel of 10 symbols – and land three yellow ones to win mega money! Will you be on fire? There's only one way to find out!