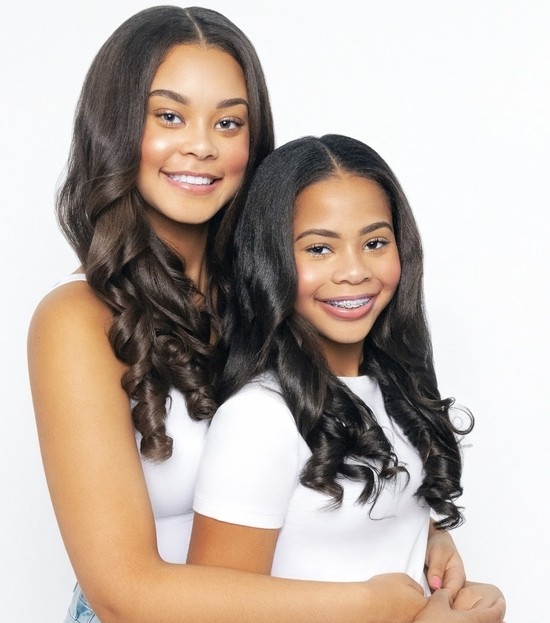 Super siblings Sydney & Ame have burst on the scene with their daily "Sista Chat" on Instagram. Recent interviews include: Godfrey, Tiffany Haddish, Cocoa Brown, Angela E. Gibbs and Ada Luz Pla with more to be announced. There is also an expanded Talk Show in the works.
CHECK OUT SYDNEY & AME'S "SISTA CHAT" ON THEIR INSTAGRAM PAGE:
https://www.instagram.com/sydneyamefanpage
Sydney, at 15 years old, excels at both academics and extracurriculars including Acting, Singing, Basketball and Swimming. Besides co-hosting "Sista Chat", her likes include Modeling, Korean Pop (especially BTS – in fact she is even learning to speak Korean), the TV show "Lucifer", going to Broadway shows, and travelling; she and Ame have been to places like Mauritius, Lake Como, Dubai and Oman!
Ame, in 7th grade, is a sports and music freak. She loves to Swim, run track and play Basketball (a big fan of Steph Curry) & Football (Follows the Dallas Cowboys). She Models, listens to Pop Music (especially Bruno Mars) and is a fantastic singer herself. Ame also really enjoys going to Broadway shows, co-hosting "Sista Chat" and accompanying her sister on amazing adventures to far off lands!
Combined, these exciting young entertainers bring a fresh flavor to your daily supply of quarantine video monotony with "Sista Chat". Tune in every day for more fire!