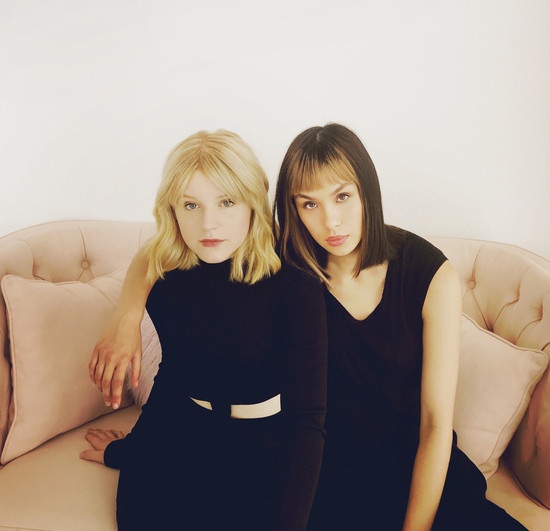 "We are best friends. Our deep friendship developed as the band formed, so there were some growing pains in the first year as we figured out how to process stress, anxiety, and disagreements.
DSP – https://ffm.to/halfway
One day we had a big fight and Pascale wrote the beginning of our new single, "Halfway," as a way to ask Brighid for forgiveness. Brighid wrote the second verse and worked on the chorus, giving birth to this song. We produced "Halfway" with Guillermo Subauste (mixed by Scotty Hard) and approached its recording in an experimental and relaxed mood.
This past fall, the two of us had a really big falling out that was pretty scary in terms of it being hard to take time away from each other when we have an intense musical relationship on top of all the typical drama that teenage best friends go through." MA