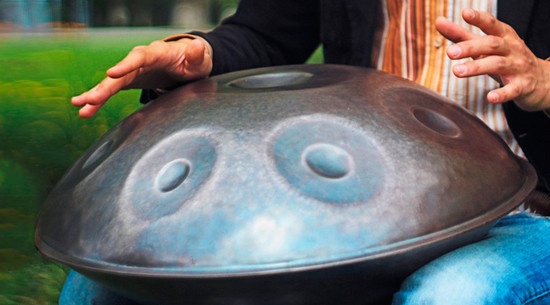 Music is one of the most popular forms of art. It filled the life of both composers and listeners with joy and relaxation. There is a systematic way to produce sounds, which is a combination of pitch, dynamics, rhythms, and good quality timber and textures.
But there is also some more creative way to produce music, which proofs the thing that 'the art is not biased into a definite pattern, it is a free way to express yourself'. Many people don't know about many other forms of music that are a little unusual but create special and soothing music of their kind. The followings are the list of some unusual music instruments which create their place and music variation around the world:
Handpan Drum
Handpan drum is a type of hang drum instrument which is developed in Switzerland. In the year 2000 two musicians, Felix Rohner and Sabina Schärer create their version of drums known as hang. But due to the high demand for this instrument people starts exploring the new upgrade around the world and the handpan drum is the result of that effort it is an emerging form of PAN Art was Pantheon Steel. Many people consider the 'Handpan' drum as a two different word 'Hand Pan'.
Pyrophone
Pyrophone is developed by a physicist Georges Frédéric Eugène Kastner, who is also a musician. The instrument itself is a very interesting piece of art. It produces musical sounds like rapid combustion or explosion. Its look is also very different than the usual musical instrument. There are some cylindrical tubes attached to it, which released the sound and smoke. Its music produces from the internal combustion which makes it one of the most unique instruments in the history of music. Its creation is the result of the science and art combination. The music of Pyrophone from hydrogen gas is very useful for giving the mysterious sound to the place.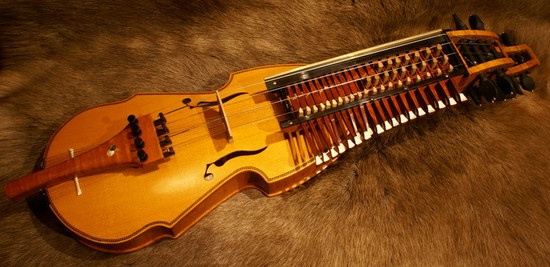 Singing Ringing Tree
As described in the name, the Singing Ringing Tree is a huge musical instrument which produces musical sounds because of the wind passes through it. It is placed in England in the year 2006. Its huge structures make it look like a tree from a distance and it made up of round ring-like pipes. It is a product of Panopticons art form. It does not require any human composer, that's why it is known as a singing ringing tree.
Hydrolauphone
Hydrolauphone produces a melodious sound by a collaborating effort of nature and human composer. It is the instrument in which the music is produced by the hydraulic fluid getting touched by human fingers. The design got patented in the year 2011 by a musician Steve Mann. It considered a tonal acoustic instrument of sound.
All these instruments are unique and magnificent in their way. Its different elements and structure is also the reason for their distinctive music. There are many unusual musical instruments like this, you can check them on online platforms like YouTube and Google. Like their different characteristic, it also requires different skills from the composer to use them.