With the economy crumbling and live entertainment taking a huge hit this Spring, Loftis stepped up to the plate releasing her latest EP titled "Happy on TV." With the majority of people under orders to stay at home, Loftis says, "our longing for human connection is more evident because we're been forced apart." Using pop synths and flares, the title track showcases the importance of relationships off screen – which has ironically been harder to come by right now. Her different song structures, metaphors and vocal hooks are perfectly pressed into one quirky and exceptional record.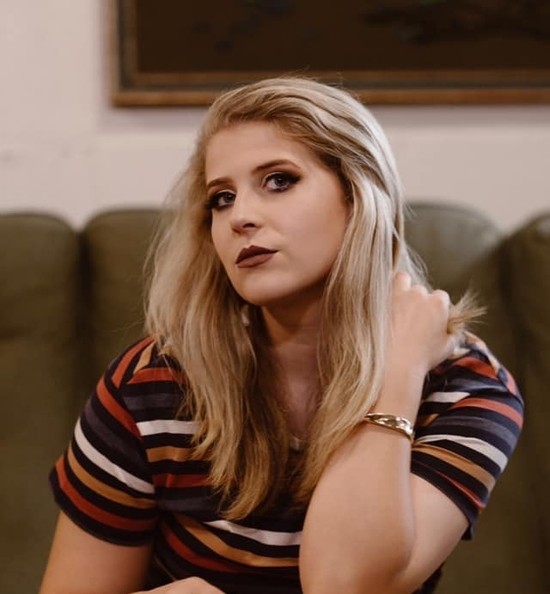 Each song lyrically pulses to its own unique anthem. Thematically, "In the Morning" touches on mental health. The track "Bathsheba" encompasses the story of David and Bathsheba, with female narration. "Paper or Plastic" empathetically touches on poverty and the slew of issues that often times ensue because of a lack of opportunity and resources. "Motion Sick" deals with emotional and physical exhaustion as Loftis navigates the Music scene in Nashville, TN, while "Broke Like Glass" covers the topic of relational confrontation.
The record was recorded at Oceanway Studios and Loftis' alma mater, Belmont University. There were many hands that touched this project and plenty of people to thank – among them being Brianna Rud (Manager) & Cameron Rowe (Producer) at the top of that list. Team is a concept that is important to Loftis where she quickly learned that she is only as great as the whole operation. Loftis says, "I can't do everything by myself and the viewpoints and creative intuition of others is invaluable." Two of the tracks have already charted above 50K streams online, and plenty of publications (like Scope) have aided in curating momentum.
Audio / Video Link: https://open.spotify.com/album/38ooFMcDu8dL35GyrQf4Wg
Unfortunately, due to the pandemic, Loftis had to halt her Spring tour including tour stops in Chicago, Nashville, Atlanta & her hometown of Montgomery, AL. But hopefully as the entertainment industry slowly reopens venues, Loftis will be headed out for plenty of shows up ahead! All in all, Loftis says, "Thank you for streaming and listening to this record. I would not be where I am today without your support." Continue to listen and stream "Happy on TV" and definitely keep an eye out for her upcoming tour dates this Fall!