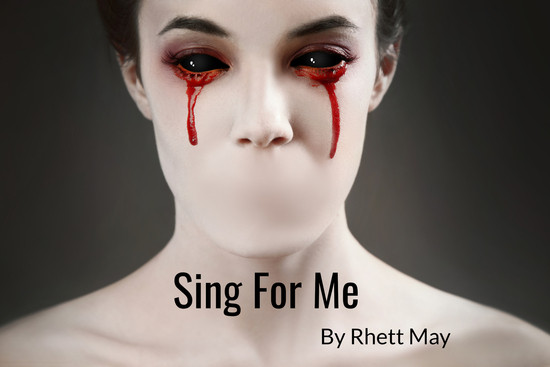 I have a long history with Rhett May and have to be honest when I say if I was to give away an award for Most Improved Artist Over Time, this musical trendsetter would take the grand prize! It has been an amazing journey for Rhett May thus far and I am proud to say I have been part of it, from a listening standpoint. It's amazing when I think back to the first time I came across Rhett May and his music back in 2009 and how, at that time, I wasn't fully convinced yet. Well, jump ahead 11 years to 2020 and I am fully in tune and all aboard the Rhett May Music Express! This award-winning singer/songwriter from Australia has been chuggin' along for years with no unessential stops along the way. The Rhett May Momentum has been incredible and also the tremendous amount of growth as an artist has been something special to witness. I am a true fan!
Rhett May is happy to bring you his latest video for the song "Sing For Me":
That offers the audience so many different layers & dimensions. "Sing For Me" is like an onion you will just keep peeling away at that just might possibly bring you to tears based on your current mood/mindset. People will most certainly take away different elements from the video and song, itself, determined by personal tastes & perceptions. "Sing For Me" is actually a featured track on Rhett's stirring album titled 'Creatures of the Night', which I had the pleasure to review for Skope back in 2017: https://skopemag.com/2017/07/26/rhett-may-creatures-of-the-night-3 –
I said then that this record "just may be his best work to date" and so it's no surprise to discover that "Sing For Me" was part of this great creation by Rhett May. All lyrics and music are credited to Rhett May on "Sing For Me" and I have to say that he has really outdone himself here with this inventive composition & visual nugget. The video portion will make your eyes & mind race while the music behind "Sing For Me" will make your head & ears spin! The song is musically deep and truly showcases Rhett May as a real maestro of sorts. I'm not sure exactly what the actual message is on "Sing For Me", but have to say the suspense is killing me! Much like a well-written film, Rhett plays upon your emotions and is able to capture cinematic moments in the music video. There is plenty of dark imagery depicted on "Sing For Me", which fits in perfectly with the theme of 'Creatures of the Night' and all of its monstrous madness. One will see men in black along with a cult-like, secret society-type atmosphere that is definitely a scary scene. A Terminator-like robot even appears in the video to make for one action-packed thrill ride! Rhett takes you on a wild, roller-coaster experience on "Sing For Me" where he throws you for a loop at the end with a noticeable cross being highlighted. Right before this moment, the viewer/listener will be surrounded by bold light and burning candles in a church setting, so a gripping finish for sure! The lyrical & video content grabs you immediately while the direction of "Sing For Me" is set in motion perfectly. The overall material will keep an average person engaged from beginning to end!
"Sing For Me" flashes right before your eyes & ears where Rhett May is your Captain steering this musical ship of uncertainties. This video and song certainly raises many questions & eyebrows with the religious references and secretive gatherings being portrayed. Just as the group Living Colour gave us "Cult of Personality", Rhett May gives the viewers/listeners plenty to chew on with "Sing For Me".
I say Play On Rhett, "Sing For Me" and Sing for ALL!
SPOTIFY: http://tinyurl.com/RhettMaySpotify
Youtube: https://goo.gl/vMkqxy
Twitter: http://twitter.com/rhettmay
Facebook: http://facebook.com/rhettmaymusic
iTunes: http://goo.gl/nwjbqF
SoundCloud: http://soundcloud.com/rhett-may-music
ReverbNation: http://www.reverbnation.com/rhettmay
By Jimmy Rae + (https://twitter.com/2JRae)