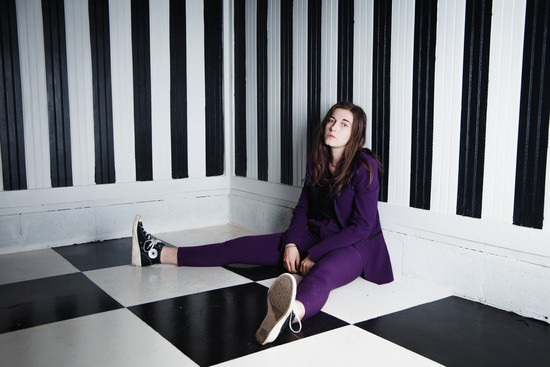 This release is about us, the people, and our role in political and social change when we come together.
Miss Christine is an Iowa based band that features Christine Moad on bass and vocals. She is the founder of Musicians 4 Bernie and until April 8th was a field organizer for Bernie Sanders' presidential campaign. Despite Senator Sanders suspending his presidential campaign, the battle for social change is not over. Her music video is an emphatic visual representation of the political action that took place to guarantee the rights millennials currently enjoy. "There's so much to fight for," and if we put aside our differences, we can make a change. We've seen this change take place as people stay home and flatten the curve. Together we are stronger.
"The Millennial Paradigm" appears on Miss Christine's 2019 debut full length album Conversion, an indie rock, new wave, blues, and soul influenced collection of songs which covers topics ranging from gender, personal strength, relationships, and politics.
https://www.facebook.com/misschristinemusic/
Conversion was recorded, mixed, and mastered by Brett Ryan Stewart of Wirebird Productions. The music video was created by Duende Vision.