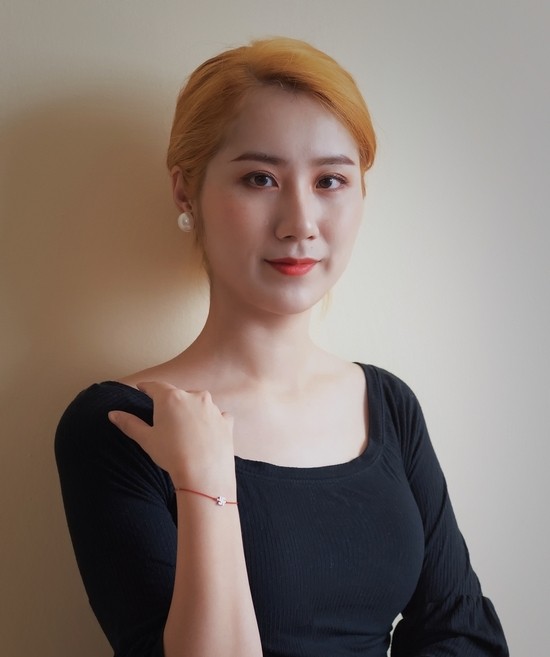 by Nick Christophers
The beautiful and talented Ximu Liu began to build her reputation in the Chicago music world almost from the first time she revealed her amazing voice. She came to America with two awards under her belt winning 1st place in "Star of Vocals" at Hong Kong's festival for college students in 2013. She was also 1st Place in Bel Canto at the Charming Cup Singer Contest at Liaoning, China in 2015. These accolades only fueled her desire to bring her skills to America, and specifically to Chicago.
Ms. Liu has always loved music starting from a very young age. But it wasn't until her mother recorded her singing and submitting a tape to a province-level competition did it become evident she was very talented. She actually won first place in that competition; hence her mother was her biggest fan an inspiration. Ms. Liu has earned a Masters in vocal performance and she has proven her worth on various stages. Her type of vocals is termed as Coloratura Soprano which is slightly different than a regular soprano. She offered us an explanation;
"A Coloratura soprano has higher range than average soprano, with singing skills exaggerated, and emotions clearly expressed. Coloratura soprano has mainly two classifications, dramatic coloratura soprano and lyric coloratura soprano. In my view, coloratura soprano is usually the flowery and ephemeral flowers of an opera. Coloratura soprano often struggles to take a lead role in nearly two hours of opera, it sounds gorgeous. The characters are distinctive and often impress the audience."
Besides performing vocally, she has also taken up the Guzheng which is similar to the Harp. Her mother many times tried to teach her the piano but it did not appeal to her. She learned the Guzheng during her undergraduate years. During her time in Chicago one of her most prized performances was not in a grand hall or high-end event but in a nursing home. She formed a seven-piece band and played for the seniors who loved every minute of it. The fact that she brought joy to these people was more than satisfying for her.
Her talent has won her awards like the first place at the "Star of Vocals" at Hong Kong's festival for college students in 2013 and in 2015 first place in the "Bel Canto at the Charming Cup Singer Contest" at Liaoning, China. Be aware that she not only sings in her native tongue but also on English. She has performed English opera, English art songs as well as oratorio pieces.
In September of 2019 she took part at the United Chinese Americans Illinois Chapter for the Chinese Traditional Music Program. The show was hosted by the City of Aurora, and Waubonsee Community College. The show was meant to introduce Chinese music culture. Ms. Liu for example sang a Sanskrit song using a Chinese national tone and exposing historical stories through the lyrics. The organization UCA IL is a non-profit and nonpartisan organization. The mission of UCA IL is civic engagement, heritage sharing, and youth development.
On the horizon for Ms. Liu will stage a solo concert that will take place in December and a lead role in the Chicago Chinese Performing Arts (CCPA) to work out a show to celebrate Mid-Autumn Festival in October. She hopes to expose audiences to the positive beauty of her native music but also to display her skills at singing in English as well.