We are so excited to be a part of history right now as New England native and rising star Nicole Michelle releases her debut single, 'Whatever I Want.' Even though we are all mostly at home thanks to covid19 – Nicole is staying busy promoting her new single and letting the world know more about her and where she comes from. It is so inspiring when we see young artists so driven and ambitious these days as they navigate the challenges of everyday life. She also has the backing of Kay-Gee & Vin-Rock's new label, Slugga Ventures – so you know this is real. Join us today as we chat with Nicole Michelle about the new single, staying calm during the pandemic, her connection to New England sports, and so much more!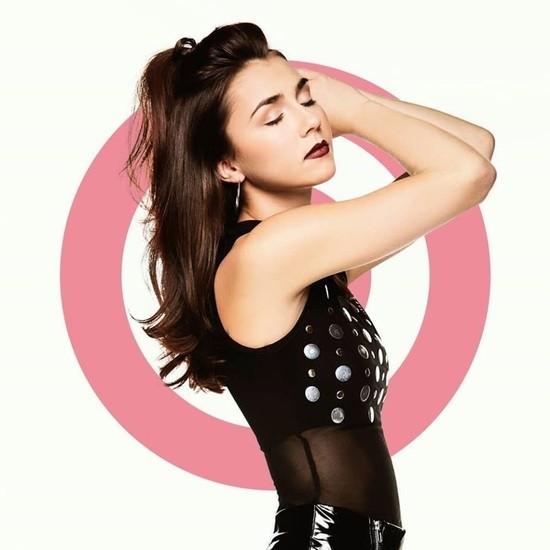 @skopemag: Where are we talking from today and how has your life been upended since this covid19 pandemic?
I am currently at home in Southern New Hampshire. I am also a Senior in high school and because of the pandemic, the rest of my school year has been turned to online learning. Although this gives me more time to focus on music, it's also really tough circumstances because I can't work with my team in person.
@skopemag: The news can be overwhelming to most – how do you disconnect from the madness and stay focus and moving ahead?
I have been avoiding going through social media too much- seeing speculations of what COULD happen can be scary and I'd rather just take it day by day. My main hobbies have really just been spending time with my family and listening to music.
@skopemag: You are an actress and model as well as musician. What does creating music offer your life that the other 2 passions/careers do not?
Making music is my favorite thing to do by far. There's nothing more satisfying then getting together with my team and putting our different skills together to make art. Being able to hear the finished song after a long day in the studio is such an incredible feeling.
@skopemag: I have to say your website and socials are top notch. Is that all you or do you have a team that helps you as well?
I have a team backing me in everything I do, but when it comes to social media, I really want my fans and the world to know who I am, so almost everything you see is me.
@skopemag: Being a New Englander and loyal sports fan as well- how did being able to sing the national anthem for the Patriots – Celtics – and Boston Red Sox several times let you know – you had talent brewing?
It was always just an amazing feeling to be just starting out and still falling in love with music to perform for so many people and hear that applause. Being asked back constantly made me realize that this isn't something everyone gets to do and I could do something more with this talent.
@skopemag: So April 10th was an exciting day as you released your debut single "Whatever I Want." How did you prepare for that release and what are the day to day grind to let the people know about it?
I personally was prepared to release "Whatever I Want" for a long time, genuinely just so excited to show everyone what me and my team have been working on- but there are so many behind the scenes things going on that make releasing it take a little longer. Nevertheless, it is now out everywhere and my day to day grind includes making content to "Whatever I Want" and reminding everyone to go stream it !!!
@skopemag: So give us the details please as in where did you record and whose on the songwriting, production, etc?
I record in New Jersey with my team that consists of: Kaygee from Naughty By Nature, Grammy nominated production/song writing duo: Lady and A Tramp (Terrance "Tramp" Abney and Marcella Precise), Cito Crandle, and Recording Artist/Songwriter: Rylan Lane.
DSP – https://cmg.ffm.to/whateveriwant
@skopemag: If you could envision a music video – how would you see that looking in relation to the song?
It really depends one what kind of song the video is going to. If it's about women empowerment like my song "We Run It" (not out yet) I would envision a video featuring strong women doing awesome things. If it's a song about turning up- I'd definitely want to get my friends and team involved and show a video that represents us having a good time. In the future I'd love to do a music video that has an exact plot and tells a story.
@skopemag: When you are not making music and not under a pandemic – what else you do like school, work, friends, etc –
My other hobbies include: Hunting and fishing with my family, jet skiing, boating and swimming in Maine, rollerblading, and just spending time around a fire with the people I love.
@skopemag: Being I was born in 79′ – I am a huge Naughty By Nature fan – so I must know how you signed to Kay-Gee & Vin-Rock's new label, Slugga Ventures?
My manager had known KayGee for a long time and introduced us when I was about 14 or 15. When I was 16 we decided to work together in the studio on a couple songs with LadyandaTramp and the songs came out really dope. Because of this we started working on a bigger project together and eventually we decided to sign with KayGee and Vinnie because they are the most honest, humble, hardworking guys I know.
https://www.nicolemichelle.net/
@skopemag: So looking out 2 years and covid19 is in the rearview – what are you working towards for Nicole Michelle?
I am working towards staying the studio constantly creating new art with my team- then releasing that art and being able to perform it live for thousands of people.