"I feel cold without your bliss / Feelings lost, feelings cost a lot" sings Sébastien Lacombe in the company of a surreal string harmony in the foreground of his new single "Gold in Your Soul," out everywhere indie music is sold and streamed this spring, and with his words comes a flood of emotional subtext illustrated through the adjacent instrumentation in bold, full-color audio. Utterly engaging from beginning to end, Lacombe's brooding lyrical attack is possibly my favorite thing about this song and its music video, but I don't think it's the only reason why it's picking up steam with audiences and critics around the globe at the moment.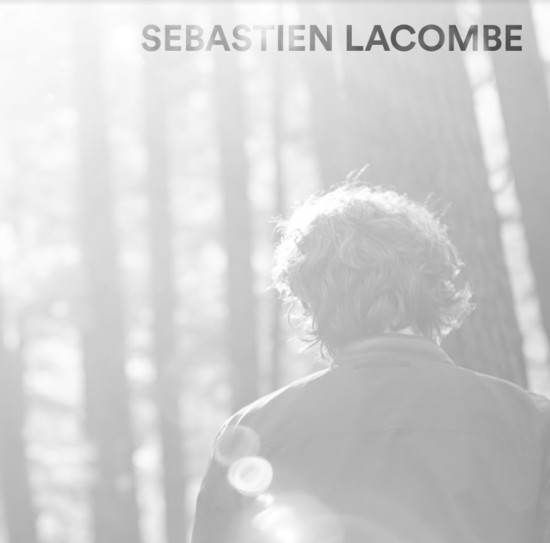 Sébastien Lacombe has received plenty of credit for his singing, songwriting and artistic attitude in the past twenty years, but personally, I don't think he's ever gotten his due for the arranging skills he brings to the table with him in songs like this one. "Gold in Your Soul" feels like progressive folk music minus the campy politicized narratives that frequently plague some of the subgenre's brightest output, and while it's an aesthetical hybridity in more ways than it isn't, I'd stop short of describing it as a wholly experimental endeavor on Lacombe's part.
Sonically, this single is an interestingly muscular piece of music that I wouldn't necessarily have expected to hear when I picked up the latest release from Sébastien Lacombe, but then again, stylistic contradictions have been the bread and butter of quality indie folk/rock in the year 2020. I don't think he's trying to fit in with the cool kids here, but you'd have to be crazy to ignore the compositional maturity that he's exhibiting in the very bones of both this song and the music video that was inspired by its words.
The guitars are the only element in this mix that feels even remotely indulgent in the big picture, and while I would have toned their presence down – specifically in the chorus – I also wouldn't hold this against Lacombe too harshly. It's obvious to he was trying to structure an instrumental equilibrium in "Gold in Your Soul," and while it came out a little more jagged than it probably should have been, the motivation is as pure as anyone could have asked for in this particular instance. Again, the muscularity in this track alone makes it a stand-out for its genre, and in future recordings, I can see this artist finding a way to even out the rough edges without experiencing too many difficulties.
For listeners who crave composers who like to think outside of the box all of the time, Sébastien Lacombe's growing discography of melodic decadence should be considered a must-listen in 2020. "Gold in Your Soul" is his most recent staple, but if history has taught us anything about who this singer/songwriter is, I wouldn't count on this being the last time he releases a single and music video that provokes a strong reaction from audiences both in and outside of his native Canadian circuit.
Gwen Waggoner