When betting on sports, the first thumb-rule to remember is always to pay attention to the basics. This rule is relevant to both newbies and adept punters with years of betting experience under their belt. As most professional punters will tell you, paying attention to the simple things will never stop being beneficial while betting on soccer. These simple things are also vital before you start testing different betting strategies and can make a huge difference when wagering on online bookies like Betway.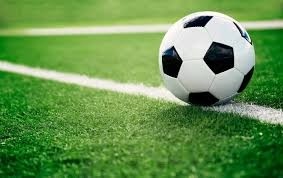 This soccer betting guide for beginners gives you seven essential tips to ensure you form excellent wagering habits to remain profitable in your adventure.
Set An Affordable Budget And Stick With It
Millions of punters wagering daily – that's a fact that will most likely become your reality at the beginning of your sports betting journey. However, there's no reason for you not to make a profit, though you'll lose most of your bets at the beginning. That's why you must have a budget you can afford to lose and avoid the temptation of extending your bankroll to chase losses.
Emotional Biasness Will Only Hurt Your Bets
Given that most punters are also sports fans that support different teams and athletes, there's often the temptation of betting on your favorite team. However, that might cost you money, since every loyal fan want's his/ her team to win, though that not always possible. For that reason, we advise Betway soccer betting fans to remain objective while making betting decisions.
Research Your Games Using Verified Sources
In betting, knowledge is power, and it makes the difference between losers and winners, As such,  you need several reliable sources to check the stats and other relevant information about a game. However, you don't need multiple sources for hard data like checking results and current standings.
Bet For The Right Reasons
There's only one reason why you should place a wager, and that's if there is value in an outcome. Identifying value can be a tricky exercise for beginners, but all you need is to check for results that the bookies have undervalued and considering the possibility of the event happening. In fact, soccer betting is all about value identification, especially if making money is your main goal.
Recording your wagers should become your second nature, especially when testing out a new betting strategy. It can be boring to record every bet you place, but it will help you to keep improving and keep track of all your losses and wins. After all, how else will you know whether you're betting strategy is working.
Due to the popularity of soccer in the world, you can wager on the games in different ways, including online bookmakers and betting shops. However, it's best to place wagers in an online bookie as it gives you the convenience of wagering on the go, and you can also bet on live matches. Betway is among the best online bookmakers on the market as it consistently offers substantial odds and thousands of betting markets.
With thousands of soccer betting markets to study, you must be patient and avoid betting on almost every game available on your bookie's wall. You also need to learn how to wager at the right moment to have better chances of success and enjoy substantial odds.