During a time of isolation and heightened fear, music is needed now more than ever. A song can bring hope; a song can bring joy; and songs have played a pivotal role throughout history in bringing people together to create community amidst times of cultural turmoil and uncertainty. With the recent developments of the COVID-19 Virus and the ban on social gatherings, musicians are finding themselves cut off from their core source of income – the live concert experience. People need music in their lives, and musicians need shows to play. COVID-Fest is an idea founded by Nashville Indie Americana duo, Zach & Maggie, to try and solve that problem.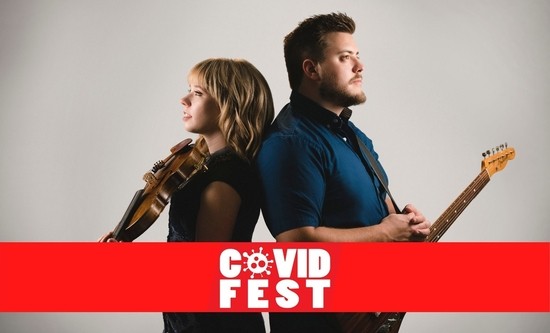 "Canceled events mean your favorite musicians are losing work, and you're missing out on great music." says Zach, addressing music fans. "But, you can change this. Support musicians by joining us for COVID-fest, a completely digital music festival supporting the work of artists everywhere. All donations go directly to the performers."
Tune in on March 28th as musicians stuck in quarantine let you into their lives for intimate, up-close concerts, hosted by Zach & Maggie. Learn about new acts and see ones you love all in the comfort of your own home. The current lineup includes Zach & Maggie, Scott Mulvahill, Addison Agen, McKenna Bray, Peter Mayer, RUNA, Thyra, Andrew Nemr, Jesse Isley, Chris Walters, Dave Curley, Caleb Edwards, Toby's House and more, with additional acts being added each day.
"As a touring musician, these times are uncertain and detrimental to my livelihood," Said Caleb Edwards, one of the artists involved in the event. "Fortunately, we live in a time that an online festival like Covid- Fest can exist and actually be a quality, hopefully temporary, way for musicians to still create. "