Almost everyone knows "The Tide is High," that classic song popularized by Blondie in the '80's. But, you've never heard it done the way Chip & The Charge Ups have done it!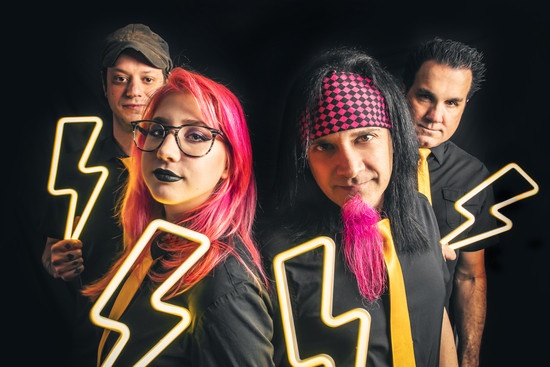 The "electrifying East Coast power pop" band just released their ultra-fun music video for this imaginative remake. It shows the band playing the punked-up song on a beach and attracting beach-bound punk rockers from seemingly nowhere. There's dancing, jumping, moshing and crowdsurfing on the sand. And, yes, it's as fun as it sounds!
The remake is one of the tracks from Chip & The Charge Ups' forthcoming album, Lightning in Our Veins. On this third release of theirs, longtime fans will hear the band exploring new territory.
The new material features a more "dangerous" sound, with singer Chip Dominick sounding snottier than ever on tracks like "Feel Electricity," "Toxic Human," and "Glory." However, there's a bit of a vocal surprise: Chip's 18-year old daughter and the band's founding bassist, Maleena, takes the vocal reigns on a number of songs – including "The Tide is High" – providing a wild tag-team singing experience for the listener.