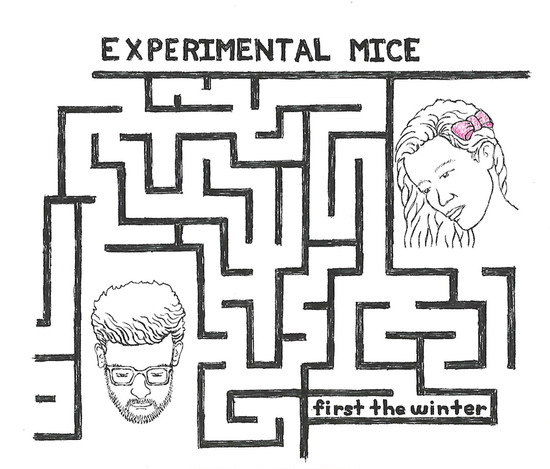 First the Winter has released a remastered version of "Same Old Story." The song appears on their album "Experimental Mice", and is a mix of soft rock and mid-tempo rock.
The song starts off with promising lyrics, such as "When I met you/I was sure/That my pathway/Ahead was clear". Despite this, the acoustic guitar was played in a way that indicated the song would be more on the sad side. Indeed, the singer goes on to refer to his "wasted love" as "one more sad song to write." It appears through this lyric that he has fallen in love many times, and every time things don't work out the way he had thought they would. Still, his repeated heartbreaks have made him weary, singing "A part of me always knew we'd end this way." The lyrics are sung softly with acoustic instrumentation accompanying it, including a soft piano and very soft drum beat, as well as a soft acoustic guitar. The softness in volume of the instrumentation fits the song and the singer's voice, and is not because of a mixing mishap.
STREAMING:
https://open.spotify.com/artist/6j9PxSJcDROAGeau340XRX
Around three minutes into the song, the lead singer begins to belt in a louder voice, displaying his passion even more. His voice is accompanied by a louder guitar, including electric guitar, as well as louder drums. In this minute, he warns the person who broke his heart they should run away from him for their own good.
The song finishes with roughly a minute of instrumentation, this time with strings added into the mix. One of the strongest aspects of "Same Old Story" is how it keeps building. It starts off slow with an acoustic, deep voice sound, and ends with a mid-range voice with an increased number of instruments as the song goes along.