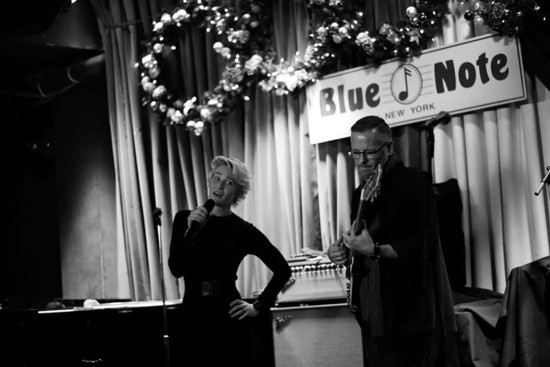 Ariella embodies an intimacy with her stripped-down bluesy style. Done with the utmost of affection and care, these pieces radiate a sense of tremendous lushness. Lyrics have their own poetry to them while she reflects upon all the ups and down relationships bring. Making sure to keep things to the absolute essentials Ariella's accompaniment comes from Nicolaas Kraster's emotive guitar playing. Going for a bit of delicacy his riffs have a luxurious quality to them. Truly he makes the thing sing proving to be a perfect counterpoint to her vocals. Balance proves to be the true heart of the matter while her vocals and the lovely guitar work intermingle to pop into dazzling arrays of tremendous color.
By going for her own unique style, she is without peer. References to her performance recall the best of Adele and Alicia Keys. Throughout her performance, the delicate, kind nature of Adele seems to pop up throughout. Everything about her delivery reflects a sense of true care and compassion. Never hurrying the laidback nature feels outright gorgeous, done with such exquisite care. With the slow evolution of the groove it all feels alright, growing in a naturalistic fashion. She and he work side by side to create this vivid realm.
The naturalistic vision of "Terrified" begins with low-slung guitar work. When her voice enters into the fray the work truly comes into bloom. Making silence an important ally the song is one that embodies the perfection that late night reflection can embody. Here the guitar is given room to roam which it fully takes advantage of, making sure that every single gesture matters. A bit of yearning and beauty appear on the gorgeous "Joy". Here the song has a small celebration of sorts while the guitar phrases have a blissful take. Here she truly shows off her incredible voice, tapping into a passion and fire. Rather careful "Mr. Officer" proves to be a slow burner of sorts while the way the energy builds up, the tension heightened in a way that feels just right.
Done with the utmost of passion and care, Ariella points to what the future of the blues can be.