It's hard to believe that this young artist is about to release her third album with her debut release coming out when she was only 13 years old! Erin Coburn is a real force and firecracker that is ready to explode onto the music scene. Her latest single, "Fast Paced & Freakish", is the perfect title because the energy on this track is just off the charts!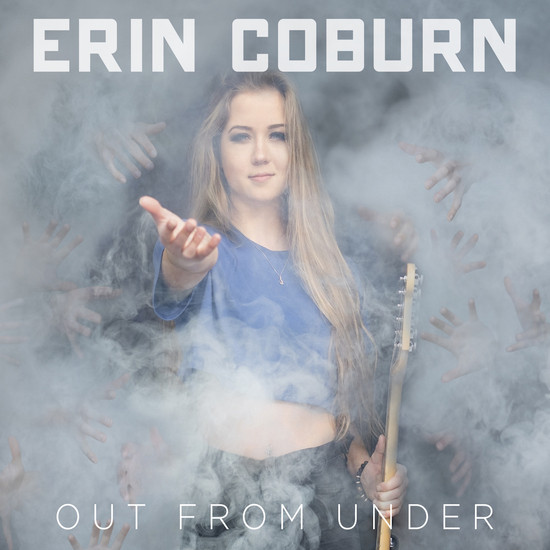 Hailing from the state of Kentucky, Erin Coburn has a distinct flair about her that is undeniable when you listen to "Fast Paced & Freakish". I am hearing mighty playing on guitar and powerful vocals on this new single. Erin plays and performs with such intensity that will hook you in from the start. Her vocal range is impressive and I have to say that this singer/songwriter has one unique voice. "Fast Paced & Freakish" is edgy and fun where you sense Erin Coburn is just tearing the roof off of the joint with her electrifying performance. In the words of the great KISS, just "Shout it out loud" when consuming "Fast Paced & Freakish". The song has a way of inviting you in and getting you all pumped up. Erin Coburn is most certainly bringing the heat on "Fast Paced & Freakish" and she is not slowing down for anyone!
Streaming: https://open.spotify.com/track/0ToPRWGSWWpGxmtFA9uyE5
Erin Coburn is currently touring the country and I've heard that her live shows are magnetic, so you don't want to miss your chance to see this up-and-coming artist with plenty of attitude. With top-notch guitar playing and knockout voice, Erin Coburn appears to be the total package ready to take the music world by storm. "Fast Paced & Freakish" is featured on the upcoming album titled 'Out from Under', which I'm sure will be a smash hit. Rock music has a new face and her name is Erin Coburn; ready or not here she comes in "Fast Paced & Freakish" fashion!
https://www.instagram.com/erincoburnmusic/
By Jimmy Rae (https://twitter.com/2JRae)