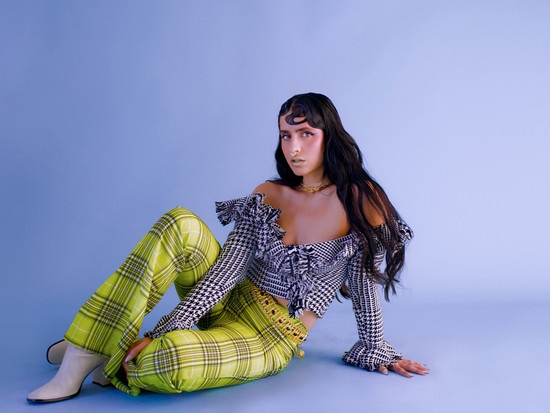 The granddaughter of a renowned Chilean composer, Aalok Bala was exposed to a variety of musical and cultural influences growing up, from the bolero stylings of Buena Vista Social Club to the electronic innovations of Thom Yorke. As a child, she taught herself to play guitar and piano among other instruments, and as a teenager, she became obsessed with the art of recording music, spending countless hours in studios learning about production.
DSP – https://ffm.to/sueno
Aalok's music is a dizzying blend of these influences, under-ridden by a distinctly contemporary pop sensibility, marrying traditional Andean flute melodies with analog synthesizers, manipulated percussive loops and ethereal vocal harmonies.