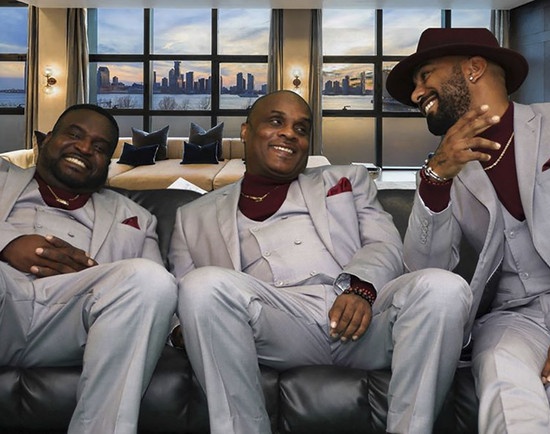 Although Valentine's Day just passed, love is still in the air. The classic eighties hip/hop and R&B icons Force M.D.'s are all about the type of adoration that is gentle, patient, and candlelit. The group now consist of Steven Lundy (Stevie D), Khalil Lundy, and nephew Zieme Capers who are continuing the Legacy. The Force M.D.'s were one of the first groups to blend doo-wop harmonies over hip-hop beats. Their humble formation found them performing on the street corners of Greenwich Village and the Staten Island Ferry. The Force M.D.'s are the perfect combination of an R&B vocal group sprinkled with street attitude and dusted with old school hip-hop roots.
They reached mainstream success from their hit "Tender Love" (from the Krush Groove soundtrack and the 1985 album "Chillin'"). This song was their breakout, peaking at #10 for 19 weeks on the Billboard Hot 100 chart. It even awarded producers ‪Jimmy Jam and Terry Lewis‬ a Grammy Award for Producer of the Year. The group followed up with their next smash hit "Love is a House" from the "Touch 'n Go" album in 1987 which landed the group their first number one song. Force M.D.'s put on a dazzling live performance which is always filled with uplifting soulful passion and captivating classics and renditions.
Plush furniture, glittering gold outfits, and romantic serenades are the backdrop for "Make U Happy." The music video, which was fittingly released on February 14th, shows the three-gentleman smooth-talking their way to each woman in their life. Sparks fly as the troupe harmonizes on lush white couches, in the studio, and in front of an engaging crowd. Each soft smile sends Force M.D.s flying "into this special place called love." Funnily enough, the day they made this song, the group was in a bad mood, but after recording the song and deciding on the title, it instantly changed their mood.