Tracy Young for a crazy night out in Las Vegas for new visuals in "Girls Night Out" (Tracy Young #VegasVibe Remix). The video premiered exclusively on Entertainment Tonight last night.
No stranger to hit songs, she's been writing them since she was a teen. With hits like Only in My Dreams, Out of the Blue, Shake Your Love, Electric Youth and her 2 #1 Ballads Lost In Your Eyes and Foolish Beat. The latter put her in the Guinness Book of World Records as the youngest female to write, produce and perform a #1 hit on the Billboard Charts a title she still holds today. With over 16 million albums sold Debbie is back on the Billboard Dance Charts for the 1st time in nearly 23 years as a solo artist. Girls Night Out is currently burning up dancefloors and the charts with Grammy award winner Tracy Young's #VegasVibe remix. Tracy Young Remixer/Producer of GIRLS NIGHT OUT #VegasVibe Remix was nominated and WON the Best Remixed Recording GRAMMY this year for a Madonna remix she did. She is the FIRST female in history to do so. The "Girls Night Out" remix is currently charting on the Billboard Dance Charts at #26 and in it's first week it was the most added record and #1 Breakout Hit.
https://www.instagram.com/debbiegibson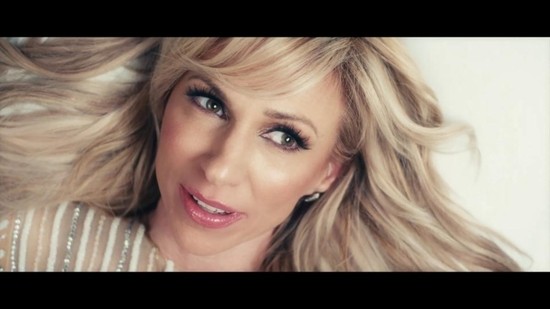 Shot at the iconic Planet Hollywood Resort & Casino, and it shows her dancing with showgirls, playing roulette in the casino and being a DJ at a nightclub. It's full of eye-catching colors, great choreography and pays homage to the fun nightlife of Las Vegas. Check it out below!