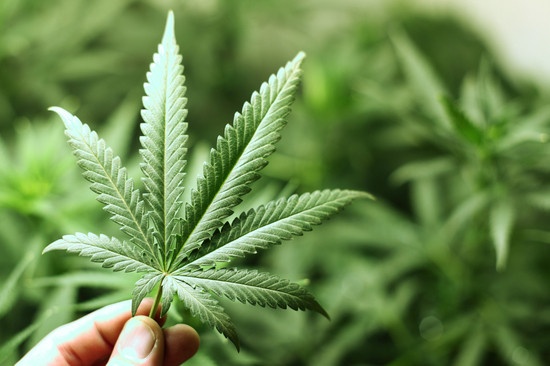 If you live in a state where medical or recreational cannabis is legal or will be soon, you may wonder how the process of buying it might work. You may be interested in visiting your local marijuana dispensary, but it can be intimidating the first time if you have no idea what to expect.
First, a medical dispensary is different from a recreational store for adult use of marijuana, so understanding that potential distinction is key.
At a medical marijuana dispensary, you can go as a patient and speak with the professionals there about your medical marijuana. A dispensary tends to be regulated differently than a cannabis retailer, and prices may be different.
If you visit a medical dispensary, you'll likely notice it looks somewhat like a medical office, and you'll need to bring the documentation required in your state.
An adult-use recreational cannabis store is sometimes also referred to as a dispensary but more and more states are legalizing recreational use, so there's a move away from describing retail stores with the use of medical language.
What Do You Need to Visit a Medical Dispensary?
If you are going to a medical dispensary you'll need to bring whatever is required by your state, which may be a doctor's recommendation or a medical cannabis certification.
In most states, you have to be 18 or older to qualify for medical marijuana use, and you typically register with a medical dispensary, and they can keep your documents on file.
This is definitely the case if you're in Arizona, but keep in mind the age is 21 and over for recreational use. To find the best one to suit your needs requires some research. Find a reputable business like The Giving Tree dispensary in Phoenix, Arizona to find a variety of medical options.
This is definitely the case if you're in Arizona, but keep in mind the age is 21 and over for recreational use. To find the best one to suit your needs requires some research. 
You can speak with the budtender about your medical issues, and the medical dispensary may track your purchases.
If you go to a medical dispensary, you may have to wait because the people who work there might only see one patient at a time.
At a recreational store, you need to be at least 21 years old to make a purchase, and you'll need your state ID. Most recreational stores will have menus that you can look at, and there will be budtenders here as well although you may not get the personal attention you would at a medical dispensary.
Do Your Research
You should have some idea of what you're looking for before you go to a medical dispensary or a recreational shop.
You can look around online and find reviews of the dispensaries and shops in your area, and you might want to peruse their menu as well if you can find it online. This can help you find the best strains for you.
Being prepared is valuable because the budtenders may not have the time to give you a full rundown of everything they offer.
This doesn't mean you shouldn't ask questions or ask for recommendations, but don't go into the situation with no information or knowledge about what you might want or need.
There are going to be many different types of products available. For example, there will be hash oils, edibles, gums, and perhaps even things like beverages. There may also be marijuana-related accessories like vape pens.
Payment
As part of your research, you should figure out what type of payment the dispensary you're going to will offer.
Since cannabis is still federally illegal, it can create payment challenges for dispensaries and shops, so many will only accept cash. You can check out the website for the dispensary and it should tell you, or give them a call.
Let Them Know About Any Health Issues You Have
Whether you go to a medical or recreational dispensary, ensure that you're prepared to tell them about any and all health issues you may have so they can help you find the right product, and also any potential reactions you've ever had to marijuana in the past.
This includes mental health issues. For example, some types of cannabis help anxiety, while others can actually make it worse.
Finally, when you visit a dispensary for the first time, you could be tempted to overbuy. You might think you want to try a few different things or you could just be excited about the experience in general.
Regardless of the specifics of your situation, don't overbuy because it can get expensive, and you can't make returns.
Finally, if you're just visiting to be aware that you can't take cannabis out of the state with you.
You'll have to check out the guidelines for traveling between states where marijuana is legal. If you do bring it somewhere it's not legal, even if you bought it where it was legal, you run the risk of being arrested.