Brooklyn bred jazz artist Johnny Mercier is one of the throw backs of our current times who has not succumbed to recent trends and stuck to his roots. Johnny grew up being inspired by such legends like Stevie Wonder, Quincy Jones, Mario Canonge (the jazz pianist from the Island of Martinique), Jacky Terrason, Bill Evans and Robert Glasper. He has mixed his gospel, jazz and soul influences into a recipe that has entertained many over the years. Johnny admits that the music for the past possibly 20 years is nothing like what he grew up on. The music that was generated from the 50's to say the late 80's was pure and had a message to convey while today lacks any substance.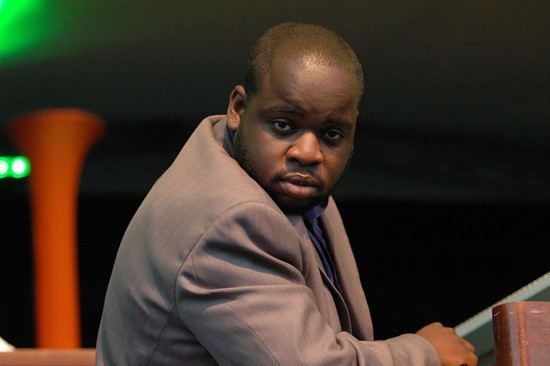 Johnny has learned his craft under such artists like Mulgrew Miller, Marc Cary, Joel Weiskopf, and James Williams. His desire is to deliver good natured music that will leave a lasting impression. Johnny is a pianist, organist, composer, arranger and producer. There is nothing he can't do when it comes to creating his music. Johnny not only plays the piano but also the Hammond organ, pipe organ and keyboard. He is definitely an all-around musician. Johnny had the pleasure of working with Kenny Garrett who offered him a road map in which to follow musically.
"Kenny Garrett is an educational institution, like Miles Davis, Art Blakey, Charlie Parker, Dizzy Gillespie, Roy Hargrove, John Coltrane and other amazing band leaders. It's more than a gig… it's more than the music. It's the musical lessons you learn on and off stage, as well as the non-musical/life lessons you learn away from the bandstand. I'm still unpacking things that I learned while with him that I can apply in my music as well as life. Kenny taught me so much about being an artist, a musician, a human being, and the work it takes to present music at a high level. It was definitely an honor and a privilege to work with him!"
Since then he has played at numerous venues from New York to Tel Aviv. He has performed in 5 of the 7 continents over his career. There is no one special venue for him but he hopes to find that one magical place soon enough. One club he has played at a few times in NY is the ShapeShifter Lab in Brooklyn where he recently performed his original composition "Nou Pa Egare".
Johnny's type of music is more popular in the US than where his family is from in Haiti. But he admits that there was one band called the Caribbean Sextet that did their best to fuse their cultural rhythms, with the use of multiple drums, and other influences in the music. In the US he tells us we take an acoustic approach, an electric approach, a hybrid of electric and acoustic, it varies. Johnny admits that his music is not a fusion of others styles but purely his own.
"When going into the studio, I was focused on recording my music and no one else's. Most jazz artists tend to cover a tune or tune, in some cases, many tunes, and I didn't want to do that. I wanted to put a product together that said "here's my music," as opposed to here's my take/sound/arrangement of a cover. Let me set a trend so that when I leave this Earth, you can compile a Johnny Mercier songbook. All the greats have a songbook….. right? I will collaborate with other artists moving forward. Doing that will display another side of my creativity, especially when it comes to the way I arrange the music."
Currently, Johnny has a new project he will be releasing entitled "Mental Notes" this coming Spring. Prior to dropping the album he will release the single "Look Within". On this project he did collaborate with six other talented musicians and one vocalist. Johnny has a few NY shows coming up this month and into March while other dates are in the works to promote the upcoming project.
https://www.instagram.com/johnny_mercier/
He has done a lot on his musical journey from working with artists who hit the charts like Kim Burrell, Vickie Winans, and Paula White to being a musical director for artist like Sunshine Anderson. As we mentioned earlier he is also a composer who was involved with the composition for "Stones Cried Out" in 2010 that was featured in the 2011 Tribeca Film Festival. Johnny is the type of artist that holds on to what he was taught growing up and fuses it into a formula to appeal for today's sound without compromising his message. Catch him when you are in the mood for blend of classic sound with a touch of modern edge.
by Nick Christophers