When it comes to classical flute music, there aren't many artists in the genre getting as much buzz as Patricia Lazzara is lately – and for good reason. Her collaborative album with Steve Markoff, Timeless – Hits of Love and Hope from Pop, Rock & Soft Rock, has been getting a lot of hype in the last year, but furthermore, so has her ninth studio LP, Radiance, which was released in 2018. In Radiance, evocative string play, piano harmonies and flute decadence come together alongside the occasional soprano vocal in seventeen songs that show us just how much ground there is to cover in the contemporary classical genre. From the poignant "Reflections in Radiance" to the epic "Lake Wallenpaupack," "Woodland Sonatine," Jessica Davila-featured "Ave Maria" and "Oblivion," and even the complicated ache of the balladic "Lake Kezar," Patricia Lazzara proves herself to be a profound force to be reckoned with inside the studio, and though she has no difficulties in showcasing the skillsets of her collaborators, I personally found hers to be the element in the music that most often leaves the audience with chills running down our backs.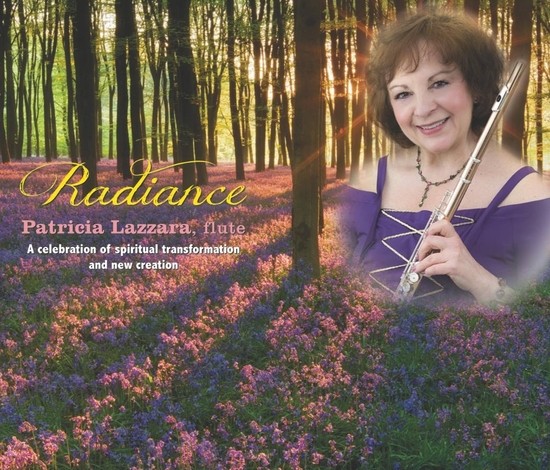 The first half of the tracklist in Radiance, including "A Muse," "Regrets and Resolutions," "Aubade" and "Portrait of Miss L," seem to highlight dexterity more than they do melodic efficiency, while the second act of this album fashions itself as an experiment in complexity and textural expressiveness ("Oblivion," "Never Love Thee More," "Sicilenne" and "Lake Wallenpaupack" in particular), and while there are plenty of differences between the different songs here, nothing seems out of place in the big picture at all. On the contrary, I think that the diversity of this music is a big part of the reason why Radiance would appeal to people who aren't necessarily versed in the clinical intricacies of the classical genre. Her closest rivals on both the mainstream and underground sides of the spectrum have a lot to be jealous of in this regard, as Lazzara has essentially taken a refined model and made it a heck of a lot more interesting to listeners who have felt generally alienated by this kind of music for far too long now.
You're not going to find another classical record quite like this one on the market right now, and as I see it, Patricia Lazzara and her guest musicians on Radiance should be heralded for what they've turned in on this undisputed staple of a CD. She might be nine albums into her career, but this is an artist who doesn't sound the least bit daunted by the task of making an iconic style of music sound fresh and relatable to an emerging generation of potential connoisseurs, the bulk of which might not have been as inclined to pursue these melodies had they not been as well-constructed as they are here. I'm curious to hear what Lazzara is going to come up with in the 2020's, but until then, she's given us a plethora of harmonies to go off of when analyzing her abilities as a flutist and collaborator.
Gwen Waggoner