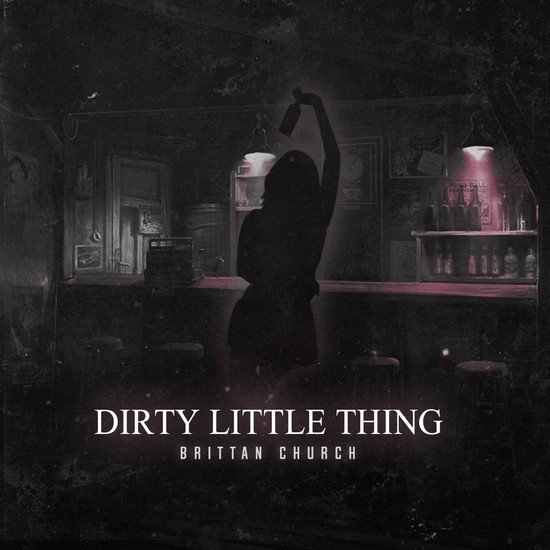 Brittan Church is not from England, and not – at least not obviously – religious. Instead, he is a scratchy-voice singer. "Dirty Little Thing" doesn't just share a sandpaper-rough lead vocal with AC/DC, but also has a title that would make Angus Young proud.
The track begins with a rollicking electric guitar chord groove. Church describes this girl as a "dirty little blonde" who is doing her thing. In fact, she sounds like she works as a stripper. Then again, she could be an especially sexy girl in the audience at a Church show.
Church is in nothing short of a lust frenzy while singing this song. It is not politically correct, #metoo movement music. If women think they'll ever be able to rid the world of men seeing women as little more than sex objects, well, they have another thing coming. When Church observes, "Throwing that hair in everybody's face," it's clear this chick loves the attention, too.
SPOTIFY: https://open.spotify.com/track/4izjzZhwFNzfR04lysmqX4
The other factor that suggests she's a Brittan Church fan (or groupie) is how she sings along with every song. For someone that creates rock music for a living, it doesn't get any better than a good-looking woman that also digs your music.
Structurally, this is a relatively simple song. It's one back groove that stays the same from start to finish. In that respect, it's also a lot like an AC/DC song. AC/DC has been recycling a few basic riffs for all its career. If it ain't broke, don't fix it, right?
Although hard rock and heavy metal are the sonic templates for this single, its pace and spirit also owe much to punk rock. This isn't pretty boy glam-rock, either. Nah, it's loud, dirty and nasty rock.
Church is from Lubbock, TX and has been creating hard rock since 2009. In 2018, his band won Best Hard Rock Band in Texas at the MXD MAG Rock and Metal Awards, and the next year took home the trophy for Best Southern Hard Rock Band in Texas at the 2019 MXD Mag Rock and Metal Rewards. Although this song doesn't have a whole lot of Southern in it, the band is from Texas, which is more than Southern enough.
A song like "Dirty Little Thing" is a throwback to when rock music was loud, loose and carefree. We live in a cancel culture, non-carefree world, which – although it's good in some respects for moving the culture forward – sure takes a lot of the fun out of living. Brittan Church won't likely be a hit at a Bernie Sanders rally. He will, though, go over extremely well at metal fests and classic rock shows. If you need to blow off a little steam, you're not going to put on music by some uppity environmentalist. Instead, you're going to find something – like this — that's noisy and maybe just a little dangerous.
https://www.instagram.com/brittanchurchmusic/
Toward track's end, there's the sound of our dirty little thing creating orgasmic sounds. It's borderline pornographic rock. Don't play this song for any of your uppity environmentalist friends. They just won't get it. Your rocker friends, however, will likely love it.
–Dan MacIntosh