Dubgee is a self-described local musician/single dad politician. who describes his music as positive/conscious. He's from Vancouver B.C., and even created his own record company, Beast Van Records.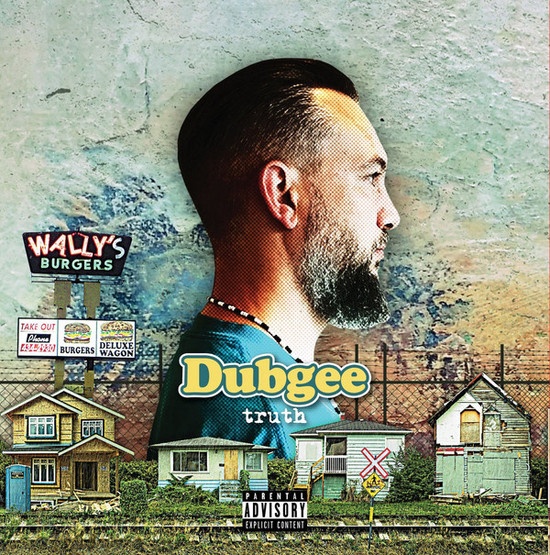 The single, "Let The Music Heal Me," is both rapped and sung. It opens with a sung vocal, over a piano part, before the rap kicks in. The track's music is sparse, and Dubgee's rapping style is old school – in the best sense of that term. In addition to the piano, there is percussion and organ. The song vacillates between sung parts, and rapped sections.
Lyrically, the message in this song's lyrics has never been truer. Dubgee, who – remember– is also a politician, knows better than most just how divided the world is right now – especially politically. If you watch the news too long, you'll become depressed — guaranteed. There's just so much bad news. Racism is a big problem, still! There are school, work and public place mass shootings, seemingly every week. Therefore, are many times during the day when one truly feels like we are on the eve of destruction.
Dubgee, however, has found a cure – if only temporarily – for all the world's troubles. That cure is music. No, playing music won't stop troubled youths from opening fire on their classmates. And no, music won't transform a racist into a colorblind lover of all mankind. Instead, music's healing power is best utilized on and for individuals, like you and me.
Dobie Gray once memorably sang:
Oh, give me the beat, boys, and free my soul
wanna get lost in your rock and roll and drift away
THAT is a song about healing. Many of us have learned how music is our great escape. When the music is turned up, and the noise and ugliness of the outside world is turned down, we can get lost and drift away into a better place. Music is like that perfect land, like untouched nature, and a destination that gets us far, far away from all the darkness and destruction of the world.
It's heartening to hear music as a healing agent, not as a weapon. Dubgee doesn't want to throw any punches (at least not with this song). Instead, he's about making "some good music," and "something you can bump in your hood."
Dubgee also sings about how his music is filled with love. The Beatles sang about how all you need is love, and music – as they well demonstrated – is one of the best mediums to express love. Dubgee performs this track with enthusiasm. He is, if you will, and evangelist for musical healing. It's as if he's giving a religious testimony. He's experienced the power of healing music, and now he wants to share all his blessings with everyone within earshot. At one point, he even encourages listeners to whisper to themselves, 'Let the music heal me.' He doesn't even want the music to end before the healing begins; he wants to be an instrument of healing right now.
https://instagram.com/beastvandubgee
Healing is so essential for the world now, because so many of us are broken. Let's hope this song does what it was intended to do, which is heal all who listen.
-Dan MacIntosh