Osabuohien Osaretin better known by his stage name, Sarz is a music producer and musician with over a decade worth of experience to his credit. Sarz was born in Benin City into a family of 3 children. He describes his entry into the music scene as a mistake—attributing his love for music production to his ability to remember beats in detail.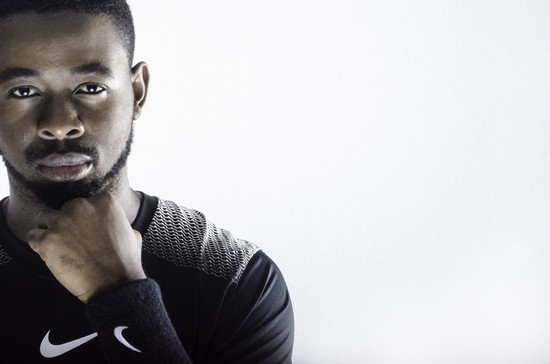 Sarz's interest in music began during his childhood with the influence of legendary American producer Timbaland. He sold his first beat at just fifteen years old and was catapulted into the mainstream music scene after his production for Lord of Ajasa's "See Drama". Producing "Kako bi Chicken" for Reminisce saw a turning point in his career when the song became one of Africa's biggest street songs in 2011.
Because of his talent and persistence, the gospel of Sarz began to spread and although he was still a rookie at the time, he was already generating buzz. He is popularly known for the tag Sarz On The Beat/"Really", at the beginning or end of all his music productions.
The following year, record label giants, EME, chose Beats By Sarz as the producer of their compilation album "Empire State Of Mind", where he made these popular hits: "Get Down Tonight", "Ko Mo Le", "Dance For Me" and "My Baby".
In 2010, Sarz produced the hit single "Jor Oh" along with its remix for artist, Jahbless, which featured Durella, RuggedMan, Reminisce, Ice Prince and eLDee. The song won "Best Street Hop" award and was nominated for "Best Collaboration" at The Headies. In 2011, he went on to produce Shank's "Salute", eLDee's "Today Today" & "Wash Wash", Skales "Mukulu", Goldie Harvey's "Don't Touch My Body" and Reminisce's "Kako Bi Chicken". "Kako Bi Chicken" was nominated for "Best Street Hop" at The Headies, 2012. Later that year, he solely produced eLDee's "Undeniable" album (except for the track "We Made It").
Sarz was nominated for Nigeria Entertainment Awards 2012 "Producer Of The Year" award alongside Don Jazzy. Although Don Jazzy won the award, Don Jazzy declined the award and insisted it go to Sarz. Sarz would later win the "Best New Producer" award at the 2012 Dynamix Awards. He went on to release his first single "Beat Of Life (Samba)" featuring Nigerian Artiste, Wizkid off his album.
In 2013, he produced 2 songs off Wizkid's 'Ayo' Album, "Jaiye Jaiye" featuring Femi Kuti as well as the track, "Kilofe". He was mentioned as one of the five new music producers giving Don Jazzy a run for his money by the Premium Times Nigeria. Sarz was reported to have signed an endorsement deal with Nike later that Year. He became the executive producer for the official Hennessy Artistry 2014 theme song titled "Dance Go (Eau de Vie)" which featured Wizkid and 2Face Idibia.
Sarz's unique and innovative way of beat making has allowed him to work with some of the most accomplished musicians in the world including Drake, Banky W, Chris Brown and Beenie Man.
Declining to be boxed into genre-specific beats, his distinctive methodology of producing has allowed him to break new talent, notably nineteen-year-old singer, Flash, with the contemporary dance infused Afropop song "Get Up".
https://www.instagram.com/only1sarz/
In April 2019, Sarz made an audacious statement through his album Sarz Is Not Your Mate which was a direct reminder to his colleagues in the music industry and the general public that he was a seasoned producer with the records to back up his claim. He went ahead to release the 'Sarz Is Not Your Mate (SINYM)' album and furthermore produce all the songs on his joint EP with Wurld, 'I Love Girls With Trobul'.
True to his adventurous nature, Sarz has recently tried his hand at disk jockeying and 'DJ Sarz' revealed that he always wanted to go into DJing but the idea of change slowed him down a little bit.
Sarz commands the respect that he does because of his organic growth and the authenticity of his work. As a sound producer, he has been active in the Nigerian music scene for over a decade and managed to stay positively relevant.
As a result of the years of hard work invested in developing his sound and pushing himself, Sarz has not only worked with some of the biggest artists in Africa, he has equally collaborated with some of the bigwigs on the global music scene including Drake, Skepta, and Chris Brown.
In an effort to give upcoming producers a headstart in the music business, the Sarz Academy was founded. The Sarz Academy is an academy that trains creatives, producers to get better in their craft and also know their rights. They are trained on the music business and the legal side of music so they're well-armed when they get into the industry.
After taking his time climbing up the ranks, Sarz is concerned with continuity and leaving a lasting imprint in more ways than one.