A serviced apartment is also known as an extended stay apartment. It is a thoroughly decorated and well-furnished apartment. Such serviced flats are available for both long and short term stays; you can stay for even a few weeks and enjoy many perks along with high-end services. They make sure to provide hotel-like facilities and comforts like first-class room service, a fitness center, housekeeping, a washing room, and also a recreational room. A lot of these apartments come with fully furnished kitchens and free Wi-Fi facility. The residents can also enjoy an in-apartment dryer and washer facility.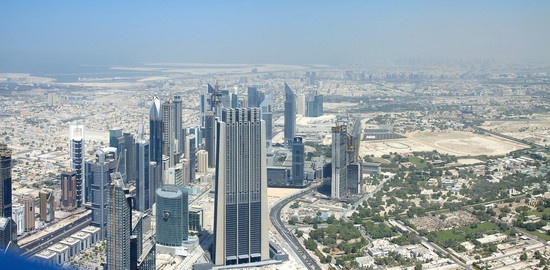 Companies often avail the facilities of these serviced apartments for hosting their employees who travel for official tours. Mostly the executives and business officials stay in serviced apartments temporarily while hunting for a permanent residence or while thinking of relocation. Although business executives primarily occupy serviced apartments, the general public can also use them to enjoy the lavish residences.
What facilities are offered by the serviced apartments? 
The facilities offered by serviced apartments are much like a hotel room but provide more convenience, comfort, and privacy. They have individual cooking facilities, sometimes a small kitchenette. Whereas a full-size kitchen with washing machine and dishwasher. The facility of sleeping and living areas, which are bigger than many usual bedrooms, and most often having access to meeting space, restaurants, gyms, concierges, and other hotel-like services. Their services usually include toiletries change, towel replacement, cleaning, and the making of the bed.
What are the types of the top 10 Serviced Apartments in Dubai ?
 Off and On-site managed serviced apartments: Serviced apartments are both managed off-site and on-site. An on-site, serviced apartment usually features a property manager and a reception. Whereas such a serviced apartment that is managed off-site has no on-site staff and residents drop the keys in a safety deposit box. Both forms of management have their benefits; on-site management assures team is readily available to provide support while off-site management gives more privacy.
Aparthotel: An Aparthotel drives on-site management a step ahead by also introducing amenities and conveniences, which are mostly linked with a hotel. It also has a property manager and a reception. Additional highlights can include a bar, gym, and concierge services. This type of serviced apartment is most suitable for those who are looking for the flexibility and privacy of a serviced apartment. But with the added functions found in a hotel.
Residential serviced apartment: Few serviced apartments located in predominantly domestic properties. Mostly the serviced apartment is well equipped likewise to the many other apartments on the premises. This type of serviced apartment is ideal for long term assignees and relocation. To relocate, living in this type of place allows them to feel what it is like to reside in a particular area before binding to a long term settlement solution. Long-term guardians also profit from this flat type as inhabitants beset them as opposed to such people who are visiting on a short-term basis.